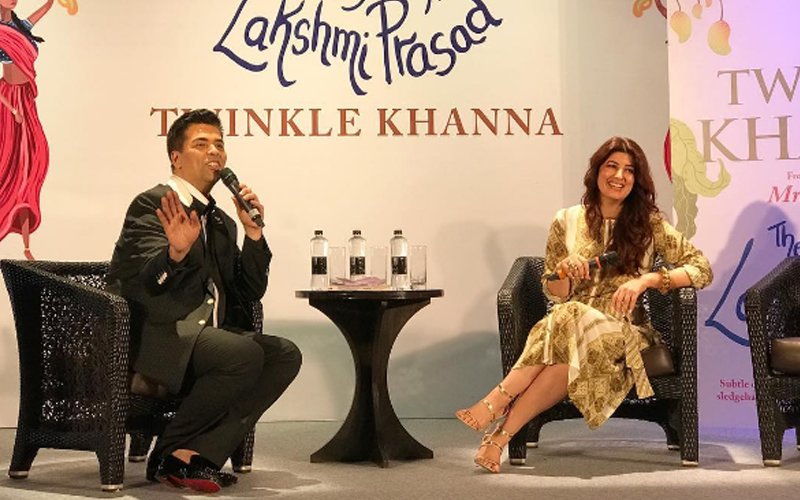 Akshay Kumar, Ranbir Singh, Shabana Azmi and Alia Bhatt shared the stage with her but
tonight
the spotlight was firmly on Twinkle Khanna. The actress-turned- designer-turned-author launched her second book , The Legend Of Laskhmi Prasad, at a star-studded event in Juhu today.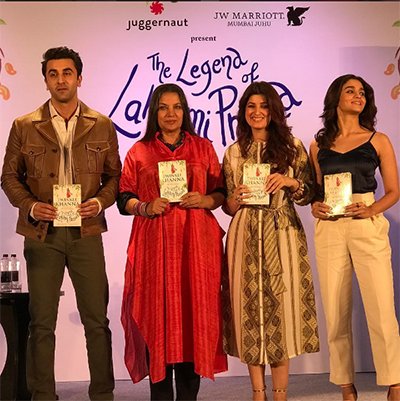 Image Source: instagram/farahkhanali
Twinkle's best friend Karan Johar was the compere for the night while the front row included husband Akshay Kumar and son Aarav who cheered her on.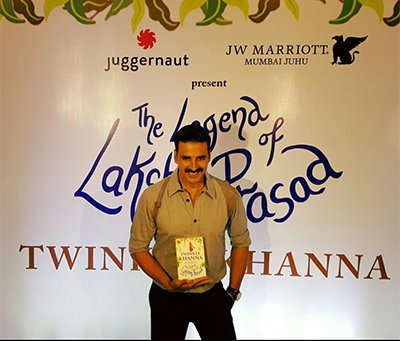 Image Source: instagram/farahkhanali
She lauded Akshay as her "biggest cheerleader" while her banter with Karan kept the audience in splits.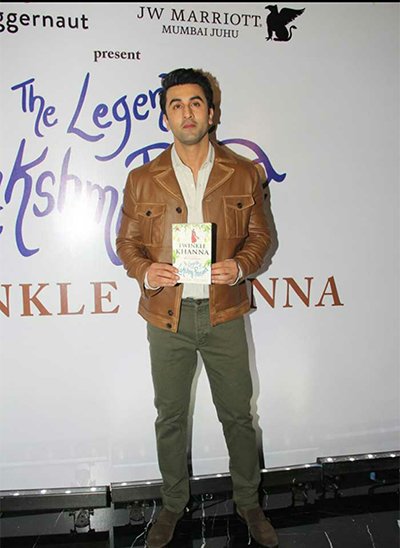 Image Source: instagram/farahkhanali
Twinkle decided to rag Karan over his infamous interview with Alia, which launched a thousand 'Dumb Alia' memes. Alia and Twinkle ganged up on the filmmaker instead.
"Since he has asked you this 'Who is the president?' I want to ask Karan something. 'So please tell me, what is the full form of MNS. Just answer that," she said, referring to the ADHM controversy which saw Karan kow-towing to political parties including Maharashtra Navnirman Sena.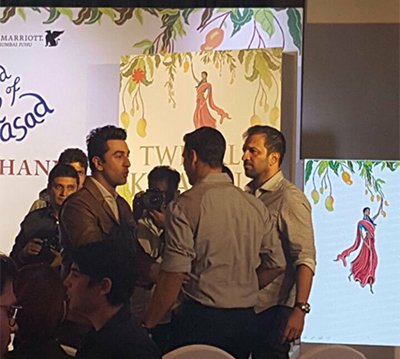 Image Source: instagram/farahkhanali
Karan replied saying, "I know what PMS is, that is what I am going through right now."
Twinkle then turned to Alia and said: "See he did not know. Just rest easy."
Karan then continued, "I know. I don't want to say anything politically correct or politically incorrect. I want to be silent, that is my stance these days.It is possible I am maintaining a low profile. That was not meant to be a joke."
This performance comes soon after Twinkle's appearance on Koffee With Karan had the nation in splits.
Thumbnail Image Source: instagram/farahkhanali