Enough of hide and seek. Looks like Ranbir Kapoor and Alia Bhatt are almost ready to come out in open about their relationship. Last night, we told you how the actor's sister, Riddhima Kapoor sent a beautiful emerald bracelet to Alia as a gift. And now we bring you, Ranbir's statement on his relationship with Alia Bhatt. In an exclusive interview to GQ magazine, Ranbir was asked if he is dating his Brahmastra co-star and the reply almost confirmed that he is.

"It's really new right now, and I don't want to over speak. It needs time to breathe and it needs space. As an actor, as a person, Alia is – what's the right word? – flowing right now. When I see her work, when I see her act, even in life, what she gives is something that I'm aspiring to for myself. It's new for us, so let it cook a bit." Ranbir told the magazine.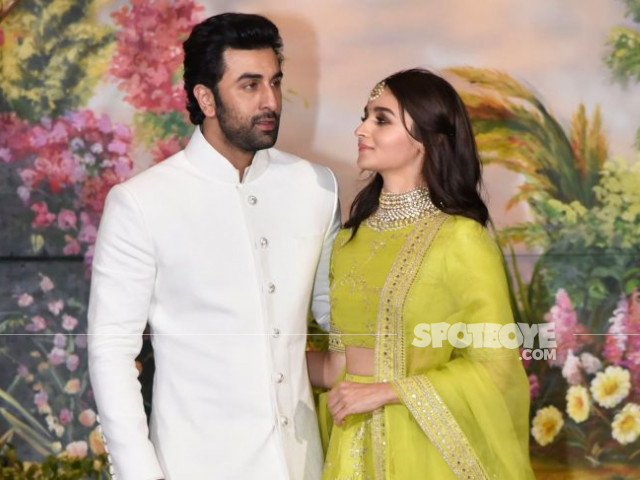 Ranbir Kapoor And Alia Bhatt At Sonam Kapoor's Reception

Not just this, Ranbir also expressed that he is enjoying the phase when he is 'newly in love', "It always comes with a lot of excitement. It's a new person, it comes with new beats. Old tricks become new tricks again – you know, being charming and romantic, all of that. I think I'm more balanced today. I value relationships more. I can appreciate hurt and what it does to a person much more than I could a couple years back."

As far as Alia is concerned, the actress had already made it very obvious on Rajat Sharma's show, Aap Ki Adalat that she is smitten by her childhood crush and something is brewing between the two. She had even hid her face in embarrassment while talking about Ranbir.

Lovebirds have accepted, families are growing fond of each other- sounds like a perfect fairy tale?


Image Source: chottikashi, Manav Manglani