Ranbir Kapoor Makes Nasty And Insensitive Remarks On Alia Bhatt; Claims She Only Loves Herself! Netizens Say, 'Ranbir Ab Bittles Her And Disrespects Her'
Alia Bhatt was seen asking Ranbir about her photography skills and without even flinching or mincing his words Ranbir Kapoor appeared to be disrespecting her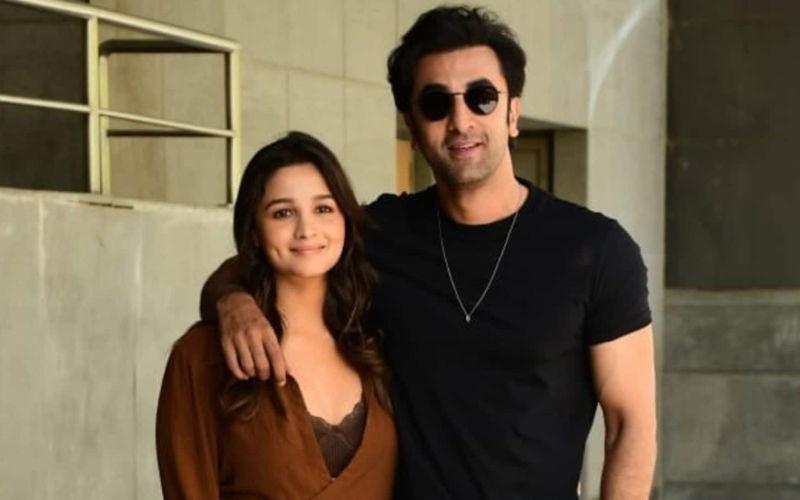 Ranbir Kapoor is one of the most talented actors in the industry, however, he often draws flak for his antics in personal life. Now, an old video of him giving a cold shoulder to his wife Alia Bhatt has resurfaced on the internet and fans look devastated by the use of his unnecessarily harsh words and bratty attitude.

The said video is from 2019 when the duo had gone to Kumbh Mela to launch the logo of their film with Ayan Mukerji. The two fell in love and tied the knot in an intimate wedding ceremony on April 14, 2022, and in November 2022, they welcomed their baby girl Raha.
Ranbir and Alia's old clip was shared by a Reddit user which was recorded by the actress. In the clip, Alia was seen asking Ranbir about her photography skills and without even flinching or mincing his words, Ranbir said, "It sucks." He further took a dig at how Alia Bhatt 'only loves herself'. He was spotted saying, "It sucks because the photographer has to be in love with the subject and I don't think you are in love with anything except yourself."
Alia found it mean and she panned the camera towards Ayan to capture his reaction. Later, in the video, Alia tried to reveal why they were heading to Kumbh Mela, and that's when Ranbir interrupted her and said: "To leave you there, so nobody can even find you there."
Shortly after the video went viral, netizens stormed the comments section and reacted to Ranbir's mean and harsh words.
One user wrote, "Poor girl Alia, Ranbir always belittles her and disrespects her, yet Alia shakes it all with a smile thinking it is all love." Another commented, "She's just happy Ranbir didn't ask her to lower her voice this time." One of the users also penned, "Alia taunt ko bhi pyaar samajhti hai."
In 2022, Ranbir Kapoor landed himself in big trouble after he made fun of his then-pregnant wife, Alia Bhatt's weight. The video instantly circulated on social media, and fans were irked by Ranbir's nasty remarks and everyone could see Alia's discomfort with the remark too.
Image Source: Instagram