Nikki Tamboli Breaks Silence On Trolls Calling Her A 'Porn Star'! Says 'Even An Adult Film Star Deserves Respect On A Humanitarian Level'
Nikki Tamboli further revealed that she doesn't take such trolling to heart and she remains quite unaffected by it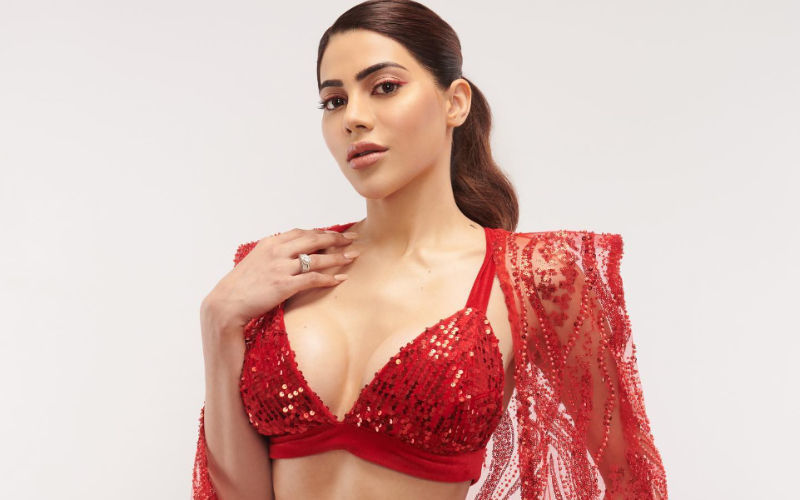 Nikki Tamboli shot to fame with her stint in the reality show, Bigg Boss 14. However, it was her sartorial choices and new fashion statements that cemented her space in the entertainment industry. Over the years, she has gained a colossal fan following, however, she is often trolled for her risqué outfits. In fact, her recent pictures received a magnitude of hate from the netizens, and some went overboard while calling her a 'porn star'.

In a recent interview with Hindustan Times, Nikki talked about the mean comments, she received on her picture. She maintained that they can call her anything and everything, she doesn't really care about it as she does not look for external validation.
She was quoted as saying, "Comparing me or anyone else to an adult film star is an insult to those ladies. Why demean a woman at the cost of another woman for no reason? Aren't these the same horrendous individuals who enjoy similar adult films with their lustful eyes? Even an adult film star deserves respect on a humanitarian level."
Nikki further revealed that she doesn't take such trolling to heart and she remains quite unaffected by it. She also shared that the more one reacts to the trolls the more they try to attack you on a personal level. The actress also shared that when they realize that this is more of a one-sided thing, they would stop commenting.
In the end, Nikki shared that these trolls don't stop her from living her rocking life.
Recently, Nikki Tamboli posted a slew of smoking hot pictures faulting her hourglass figure in a bodycon dress. She styled it with a metallic bralette and glamorous makeup with soft beachy waves completed her look. Sharing pictures from her photoshoot, Nikki wrote, "Hotter than your ex, better than your next."
Image Source: Instagram