Anupamaa SPOILER ALERT 15th August 2023: Anuj Threatens To Call Police On Romil For Underage Drinking, Kinjal Lashes Out At Dimpy
In the upcoming episode of Anupamaa, Romil throws a party in Kapadia mansion without informing any of the adults which leaves Anuj furious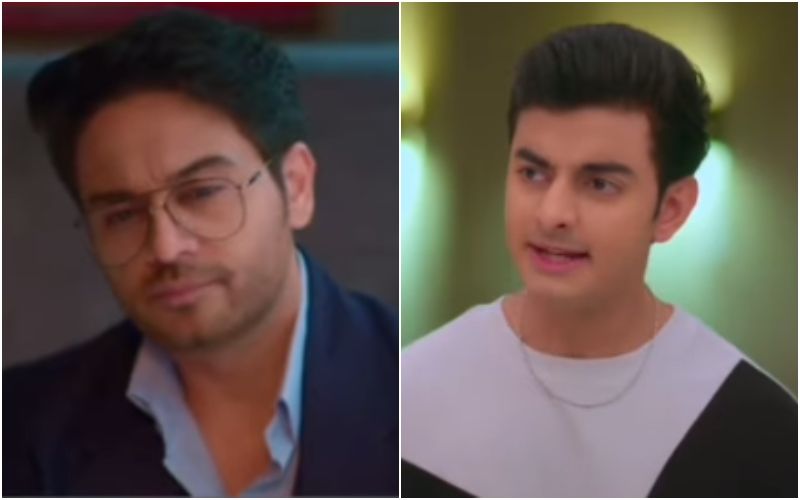 Star Plus' show Anupamaa has been raking in all the love from the audiences ever since it started airing in 2020. Starring Rupali Ganguly, Sudhanshu Pandey, Madalsa Sharma, Apara Mehta and Gaurav Khanna, the show tops the BARC ratings every week. The show enjoys a huge fan base on social media. The high-voltage drama in the Rajan Shahi's serial continues as not only is Anu slowly realising the truth about Adhik and Pakhi's relationship, but she also wants to get closer to Romil.
In today's episode it will be seen that a worried Anu will be thinking about Romil's words and wonder why he called Adhik fake and double-faced. Anuj will try to pacify her, however Anu will explain that when it comes to the mistake of men, women always tend to keep quiet about it. Anuj then tells her about the party they have to attend and get ready for the same. On the other hand Kinjal and Dimpy slam each other during the afternoon in the kitchen.
ALSO READ: Anupamaa SPOILER ALERT 14th August 2023: Romil Calls Adhik 'Double-Faced' Leaves Anu Suspicious Of Her Son-In-Law
As Dimpy keeps being disrespectful by banging her new utensils, Kinjal tells her that she will get 2 slaps if she doesn't start acting polite. Further in the episode it will also be seen that Samar will slam Dimpy for overspending on home appliances. Dimpy will take a stand for herself and state that she would not have had to buy new appliances had Anu not separated them from the Shah's. As Dimpy calms him down, Toshu informs Samar that Vanraj wants to talk to him.
ALSO READ: Anupamaa UPCOMING TWIST: Adhik and Barkha's Lies To Be Exposed By Pakhi In Front Of Anuj and Anupamaa?
In the upcoming episode it will be seen that Romil will throw a party at the Kapadia mansion without the permission of the adults. While Barkha and Ankush will fight again because of it, an enraged Anuj will question Romil on who supplied him alcohol. He will threaten to call the police who might arrest him for underage drinking.
It will be interesting to see what turn the story takes in the future episodes. With the interesting upcoming plot twists and high-voltage drama, fans have been waiting with baited breath to know how the makers will take forward Anu and Anuj's love story. Will MaAn finally get their happily ever after or not?
Image Source: Instagram