Yeh Rishta Kya Kehlata Hai SPOILER ALERT 15th August 2023: Abhir Doesn't Accept Abhinav's Death, Falls Sick, Leaves Akshara Worried
In the upcoming episode of Yeh Rishta Kya Kehlata Hai, Akshara will consult the Goenkas on how she should reveal the news of Abhinav's death to Abhir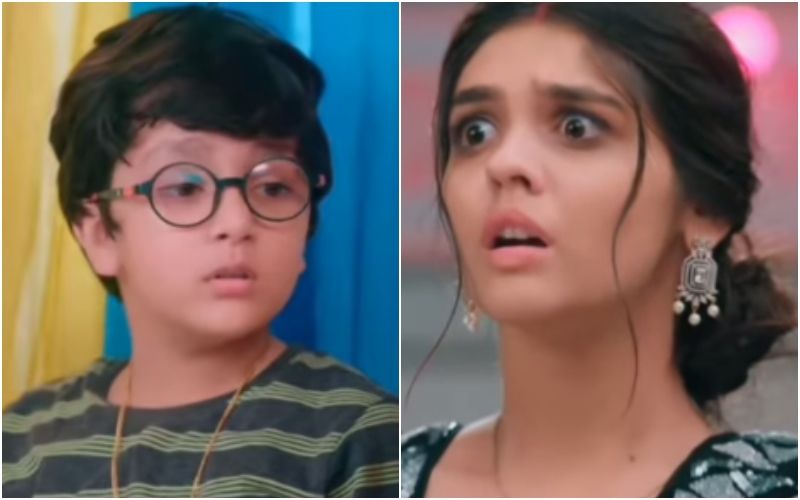 Pranali Rathore, Harshad Chopra and Shreyansh Kaurav starrer Yeh Rishta Kya Kehlata Hai has been running successfully for almost 15 years now. Having started the journey with Hina Khan and Karan Mehra, the Rajan Shahi production is not only one of the most-watched shows in India but it also often tops the weekly BARC ratings. The last few episodes of the show have centred around Abhinav's death which has left the netizens with mixed reviews. It was seen in the last episode, that Akshara performs Abhinav's last rites.
As Akshara decides to go to court, in the upcoming episodes it will be seen that she will consult her family on how she should inform Abhir about Abhinav's death. Manish tells her that now matter the way she chooses, she should tell him the truth as he deserves it. On the other hand, Abhir will witness the garland of dried flowers on Abhinav's photo. Id reports are to be believed, Ruhi will tell Abhir that people who are dead have garlands around their photos. Abhir will then question Akshara about it, who will reveal the truth. Unable to handle the death of his beloved father, Abhir's health will worsen as his heart is weak. He will start showcasing withdrawal symptoms. This will leave Akshara worried as she doesn't want to lose her son a few days after losing her husband.
ALSO READ: Yeh Rishta Kya Kehlata Hai SPOILER 12th August 2023: Akshara Performs Abhinav's Last Rites; Harshvardhan Blames Manjiri For Ruining Abhimanyu's Life
With Akshara and Abhir blaming Abhimanyu for snatching away Abhinav, their pillar of strength, it will be interesting to see how the plot further progresses. How the Goenka and Birla families take in the shock of losing Abhinav. Will Akshara ever forgive Abhimanyu? How will Abhimanyu fill his family's life with colours again? Fans have been eagerly waiting to know how the show proceeds further.
Image Source: Instagram