Yeh Rishta Kya Kehlata Hai SPOILER ALERT 14th August 2023: Akshara Takes Abhimanyu To Court For Killing Her Husband, Abhir Unaware About Abhinav's Death
In the upcoming episode of Yeh Rishta Kya Kehlata Hai, Akshara will decide to hide the news of Abhinav's death from Abhir and perform her husband's last rites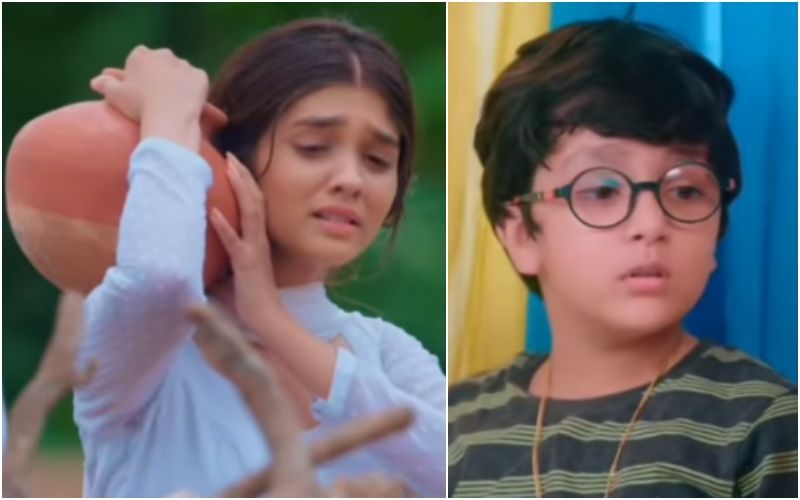 Produced by Rajan Shahi, Star Plus' show Yeh Rishta Kya Kehlata Hai has been running successfully for almost 15 years now. Starring Pranali Rathore, Harshad Chopra, Shreyansh Kaurav, Jai Soni and many more in pivotal roles, the show is one of the most-watched shows on Star Plus. The last few episodes of the serial have revolved around Abhinav's death. The once ecstatic Goenka family are currently facing the toughest time of their life as Akshara has decided to hide the news of Abhinav's death from Abhir.
In today's episode it will be seen that Anand will explain to Manjiri that Abhinav's death has made their case weaker and that Abhimanyu won't be getting bail. While on one side Abhimayu is only worried about Akshara and Abhir and how they are handling the grief, Manish will express how after his kids, he has to give a shoulder to Abhinav. As everyone is busy mourning Abhinav's loss, the priest asks who will be performing his last rites. As Suhasini suggests Abhir's name, Akshara shares that her son is not strong enough to handle the news of his father's passing. She decides to perform Abhinav's last rites.
ALSO READ: Yeh Rishta Kya Kehlata Hai SPOILER 12th August 2023: Akshara Performs Abhinav's Last Rites; Harshvardhan Blames Manjiri For Ruining Abhimanyu's Life
As the last rites take place, Manjiri, Anand and Shefali make their presence known. Manjiri requests Kairav to let her hug and console Akshara. Kairav lashes out at her for faking her sympathy and questions where she was when Akshara wanted to have a mother by her side. As Shefali tries talking to Kairav, Manish interrupts them by stating that the Birla's can attend Abhinav's funeral. A furious Muskaan questions him, and asks him why he is allowing the Birlas to stay. In the upcoming episodes it will be seen that Akshara takes Abhimanyu to court and declares that she will make sure he receives his punishment, on the other hand Abhir and Ruhi notice a garland around Abhinav's photo, which leaves them shocked.
ALSO READ: Yeh Rishta Kya Kehlata Hai SPOILER ALERT 11th August 2023: Muskaan Beings To Hate Akshara After Abhinav's Death, Akshu Decides To Single Handedly Raise Abhir
With Akshara and Abhir blaming Abhimanyu for snatching away Abhinav, their pillar of strength, it will be interesting to see how the plot further progresses. How the Goenka and Birla families take in the shock of losing Abhinav. Will Akshara ever forgive Abhimanyu? How will Abhimanyu fill his family's life with colours again? Fans have been eagerly waiting to know how the show proceeds further.
Image Source: Instagram