Anupamaa SPOILER ALERT 14th August 2023: Romil Calls Adhik 'Double-Faced' Leaves Anu Suspicious Of Her Son-In-Law
In the upcoming episode of Anupamaa, Anu will try and bond with Romil to make him comfortable In the Kapadia mansion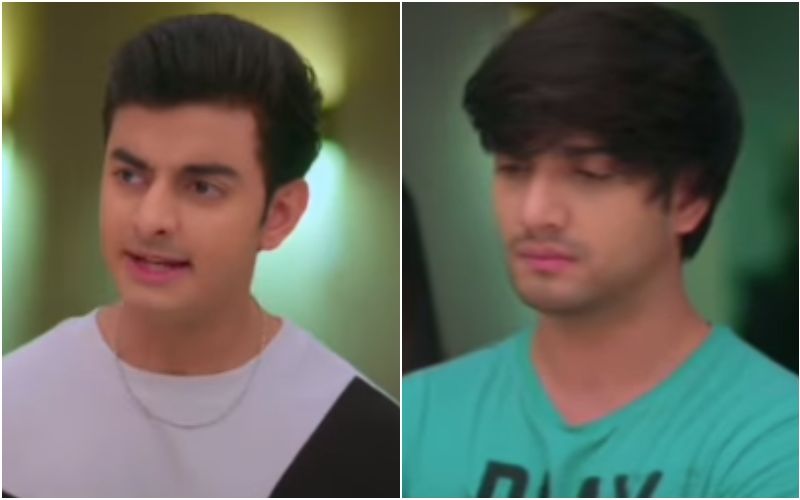 Starring Rupali Ganguly, Sudhanshu Pandey, Madalsa Sharma, Apara Mehta and Gaurav Khanna, Anupamaa is one of the most-watched shows on Star Plus and it always tops the BARC ratings. The high voltage drama in Rajan Shahi's Anupamaa continues as on one hand Malti Devi is plotting to ruin Anu's life. In the last few episodes it was seen that Anu is facing a lot of drama in her personal and professional life.
While she and her kids are being targeted by Malti Devi, Anupamaa had to separate Samar and Dimpy from the Shah house. On the other hand, at the Kapadia house Adhik is getting more and more bolder in his violent tendencies towards Pakhi, which Romil has noticed. Today's episode will start with Romil calling out Adhik for being fake and double-faced. As a shocked Anupamaa asks him to explain what he means, Pakhi subtly tells Romil not to say anything which will be noticed by Adhik. He will leave the place without saying anything.
ALSO READ: Anupamaa UPCOMING TWIST: Adhik and Barkha's Lies To Be Exposed By Pakhi In Front Of Anuj and Anupamaa?
Further in the episode it will be seen that Anu will try to bond Romil and make him comfortable in the house. During their conversation, Romil will express how all he ever needed were his parents, who abandoned him for their own selfish reasons. Anu will sympathise with him and try to find a compromise where she can cook anything he wants but he has to start treating the Kapadias like his family. Just then Pakhi's phone rings, making them aware of her presence and Romil requests the ladies to leave his room.
ALSO READ: Anupamaa SPOILER 12th August 2023: Anu Witness Adhik Physically Abusing Pakhi; Romil To Get Involved In a Drug Racket?
Well, if reports are to be believed, in the upcoming episodes Romil and Pakhi will start bonding with each other. Romil will stand up for Pakhi against Adhik. Which will eventually lead him to accuse Pakhi of infidelity. On the other hand, Anu will remember the broken laptop and Romil's words and start getting suspicious of Adhik's behaviour.
It will be interesting to see what turn the story takes in the future episodes. With the interesting upcoming plot twists and high-voltage drama, fans have been waiting with baited breath to know how the makers will take forward Anu and Anuj's love story. Will MaAn finally get their happily ever after or not?
Image Source: Instagram