Ranbir Kapoor
is known to be politically correct to a fault. However, the comedy group AIB managed to get him on their podcast and the Jagga Jasoos star opened up like never before.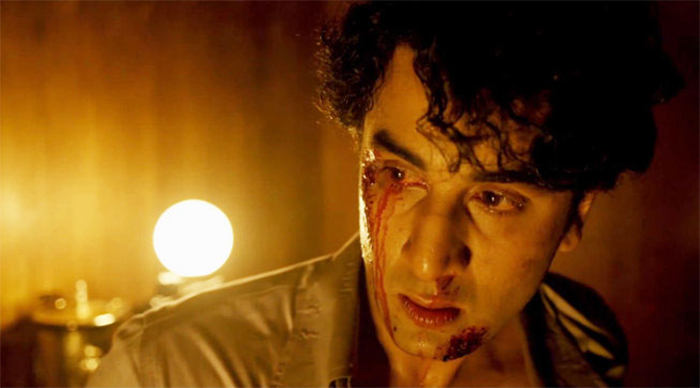 Ranbir Kapoor In Bombay Velvet


AIB released the video in two parts, and the first one had Ranbir voicing his feelings about the dismal performance of Bombay Velvet (2015). "For a month after the release of Bombay Velvet, messages didn't stop coming. And all of them were condolence messages like 'We are with you', etc. Then there was
Aamir Khan
coming to my house, there was Karan Johar coming to my house, and all of them giving me a hug and saying all will be fine. At one point, I asked Katrina (Kaif) 'Am I screwed that badly?' Because I didn't feel it at all," said Ranbir.
Also, when Tanmay Bhat asks Ranbir whether he feels like the less hotter person when his Ae Dil Hai Mushkil co-star Fawad Khan is there in the room, he reverts back saying, "For sure."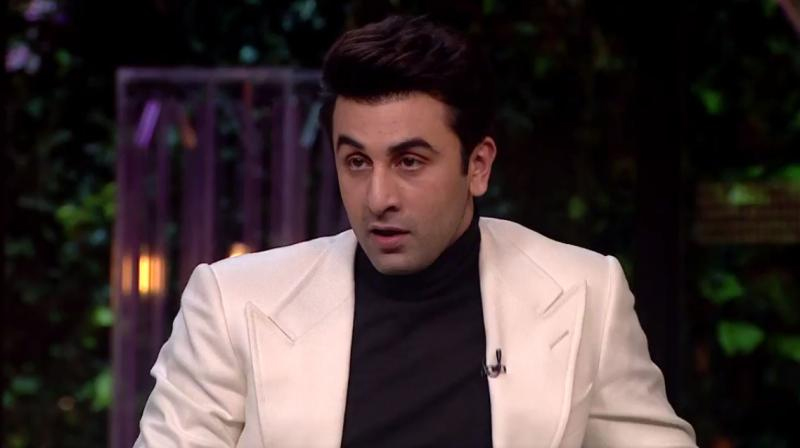 Ranbir Kapoor On The Show Koffee With Karan

Ranbir then revealed: "
Karan (Johar)
is obsessed with him (
Fawad Khan
). You have no idea, the kind of love Karan feels for him. When Fawad was on the sets of Ae Dil Hai Mushkil (2016), we (
Anushka Sharma
and
Ranbir
) were pushed aside. We were badly treated on the (sets of) film."
The second part of the video, saw Ranbir opening up about the popular chat show, Koffee With Karan. When Tanmay asked him whether he was tired of Koffee With Karan, Ranbir replied: "I am. I am. I was forced this season. I told him, I don't want to come. Anushka (Sharma) and I were going to protest and get the entire film industry together to stop this (show). Because, it's not fair. He's making money out of us, we come and we get screwed through the year and it's not right."
But for a layman the Koffee hamper is a coveted object. "Arre nothing. Ghanta you get anything (in that Koffee hamper)," says Ranbir.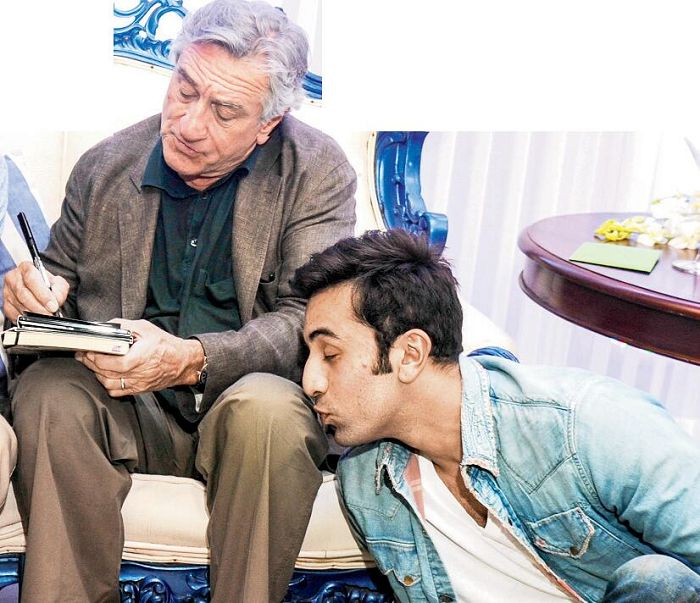 Ranbir Kapoor Posing With Robert Di Niro


Ranbir also spoke about his embarrassing photograph with Robert Di Niro, which went viral a year ago. He said, "There was one person who was equally or even more embarrassing than me, that was
Anil Kapoor
. He was pushing people aside.
Varun (Dhawan)
and I were coming over and was kicking us aside, and posing (with Robert Di Niro) and asking to get clicked."
Ranbir also confessed in this video: "I am very hypocritical when answering media's questions, and I generally prefer giving the answers which are politically correct." Well, keeping that as a reference point, this podcast is Ranbir at his most candid.


Image Source: tanqueed, india & upperstall