Rangoli BLASTS Zarina Wahab On Twitter, Says She Gave Kangana Ranaut Diamonds To Not Go To Cops
When it comes to protecting her sister, Kangana Ranaut, Rangoli is not going to give up. Yesterday, she lashed out at Aditya Pancholi's wife Zarina Wahab on Twitter for her comments on the actress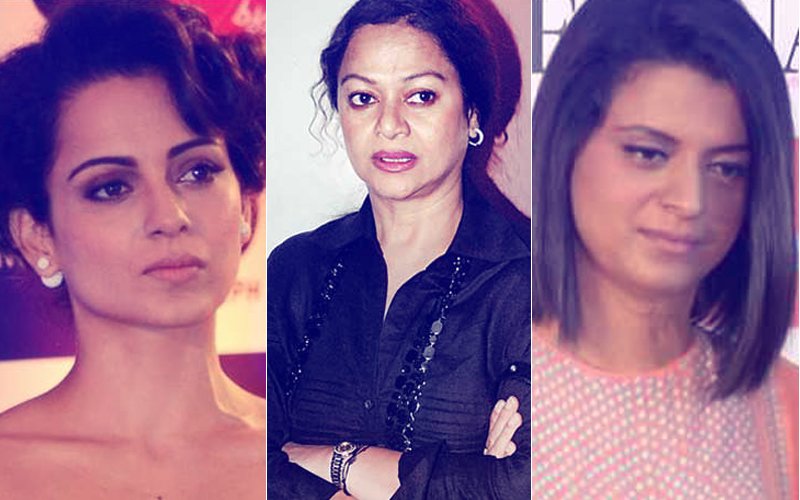 Trust Kangana Ranaut's sister Rangoli to give it back and how!

Zarina Wahab told SpotboyE.com yesterday that she wants to challenge Kangana to take a lie detector test and also told the media that her claims are nothing but untrue and she never said that she is like her daughter because she was aware of the affair between Kangana and Aditya Pancholi.

Clearly Zarina's statements infuriated Rangoli Chandel and she took to her Twitter account and started bashing her. She said:

If Kangana mt Pancholi in2005 n lodgd FIRagnst Pncholi in Versva Plice Station in2007 hw cn dey date fr4yrs Zarina g

Sana Pancholi is born in 1985 Kangana Ranaut is brn in 1987 do u hv shame u r a prt of dis exploitation of a grl youngr dan ur own daughter?

she has pleaded you many times to help bt instead u gave her diamonds and got her dresses frm Bangkok took her to meet Sanjay Leela Bhansali


U bth sud b behnd d bars, I wan 2 knw if U knw ur husbnd s exploitin dis minr, y wl u giv hr gifts n lure hr by takin hr 2 bg directrs home?


Y wud u gift Kangana diamonds and clothes frm Bangkok n request her nt to go to cops if you knew ur husband is dating her as claimed by you?


You didn't only take her to Sanjay Leela Bhansali's house but you also took her to meet your sisters in Bandra....


.....and you sent regular fish biryani to her house and pleaded her not to go to cops.


Why Zarina ji pls answer ???

Well, we don't know whether these tweets were written impulsively, as Kangana said yesterday but we hope this war comes to an end.

SpotboyE.com told you yesterday that Aditya Pancholi has hired two lawyers – Zameer Khan and Shreya Srivastava to commence legal proceedings against Kangana .

Zarina also added while talking to SpotboyE.com, "Kangana has achieved good success and dignity. She should control herself and conduct herself better. Apna ghar zarur saaf karo, lekin iska yeh matlab nahi ki apne ghar ka kachara kisi doosre ke ghar mein daal doh."


Image Source: 4kultrahdwallpaper & likelyfad