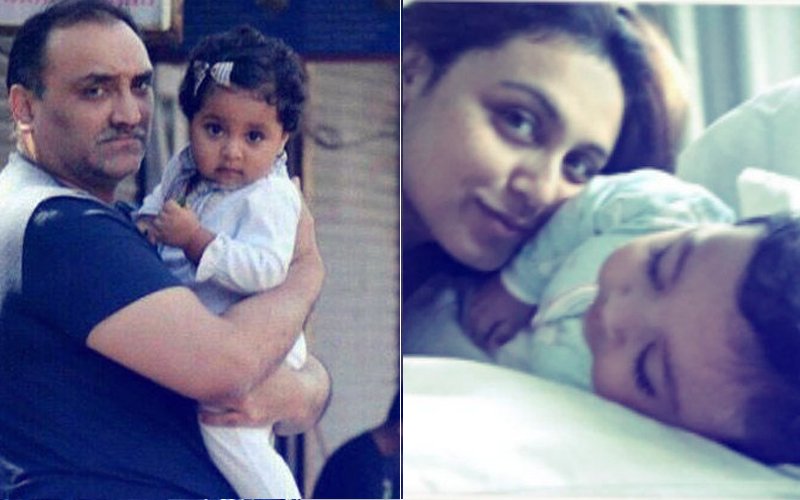 Whether it's her role of Michelle McNally in Black (2005), or the happy-go-lucky girl in Bunty Aur Babli (2005), Rani Mukerji has won hearts with her critically acclaimed characters. On the Day 1 of India Today Conclave East 2017, Rani spoke about various topics during the session titled From Babli To Hichki.

While talking about expanding her family, she said, "I don't talk about work with Aditya. I don't tell him to cast me in films, I can only tell him when do we make our next baby. My conversation with Adi is all about love and Adira. I can't have a huge family as I think I have missed the bus. I should have started long time ago. But I can always try for a second child."

Her speech then veered off to nepotism where she said that she didn't have a soft landing and the debate itself is baseless. "I wouldn't say I had a soft landing. In film industry, you get where you get because of your talent and merit. We have to sweat in out and work in all kinds of environment and wait for the audience to accept you or not accept you. You may be the brother, sister or daughter of a popular actor or director, and still not be accepted. When I got into films, my dad wasn't a very successful producer or director. Nepotism debate is baseless. People have come from non-filmi background and made it big in Bollywood," she said.
On the concluding note, Rani spoke about her upcoming project Hichki and revealed that she might not do the film. "The two years break I took for my baby, I told my director I might not do it. I am too domesticated. He said if we work around the timing. I asked him I don't know if I can act. When I went for the first day of the shoot for Hichki, I found it so easy. And I should never forget that this is who I am," she signed off.

Image source: instagram/ranimukerjifans