Ranveer Singh and Deepika Padukone's love story is a mysterious one as the duo has never spoken about their relationship in public but their gestures have always made headlines.


Video Source: zoom & instagram/deepveer_life

Here's a latest one. Just a few days back, we told you about Ranveer and Deepika's date night. The much-in-love couple also got together with a few friends including Varun Dhawan's girlfriend, Natasha Dalal at a lounge.

It all happened at the same party when Ranveer and Deepika got too close to each other and their intimate moments got CAPTURED on camera. The video published by Zoom, has gone viral now. (check above)

In the video, Ranveer and Deepika are seen indulged in a conversation. Later, Deepika also sits on Ranveer's lap and he hugs her tightly. Aww, isn't that just so romantic?

Now, for those who have been spreading news of their break-up, guess this will put rest to all them for once and all and it will set record straight that the Padmavati couple is still very much in love and together.

Talking about this get-togther, interestingly, it was attended by Yuvraj Singh as well, who is also Deepika's ex-boyfriend. They were dating for a brief period of time. We hear there was no awkwardness in the party between the two. Deepika and Ranveer chatted like normal friends.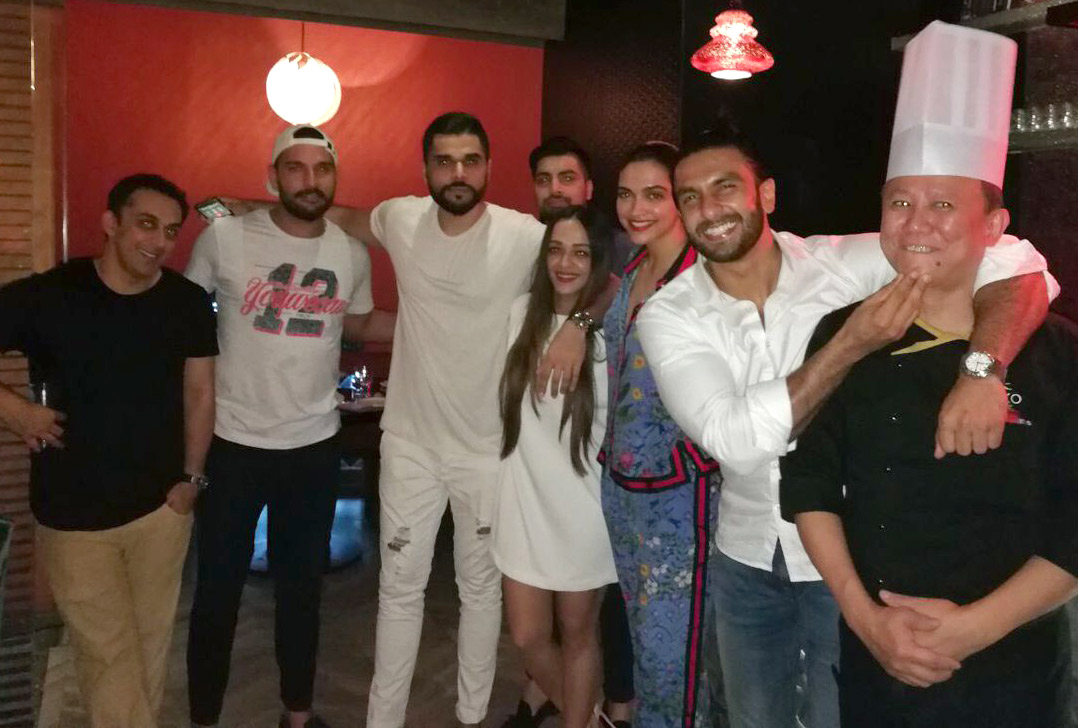 Ranveer Singh-Deepika Padukone's Get Together With Friends

And why not, when Deepika's main man was keeping his ladylove engaged and entertained in his banter, as we can see in the video, don't think she must have had a lot of spare time to give her attention to anyone else.

Right Deepveer?


Image Source: imglook & india