Ranveer Singh NUDE Photoshoot: Indore Organizes 'Cloth Drive' With A Label 'Mansik Kachra' For Actor As He Bares It All In His NEW Viral Pics
Ranveer Singh proved that he can pull-off any look. But, this seemingly didn't go well with a section of users, and they ended up brutally trolling him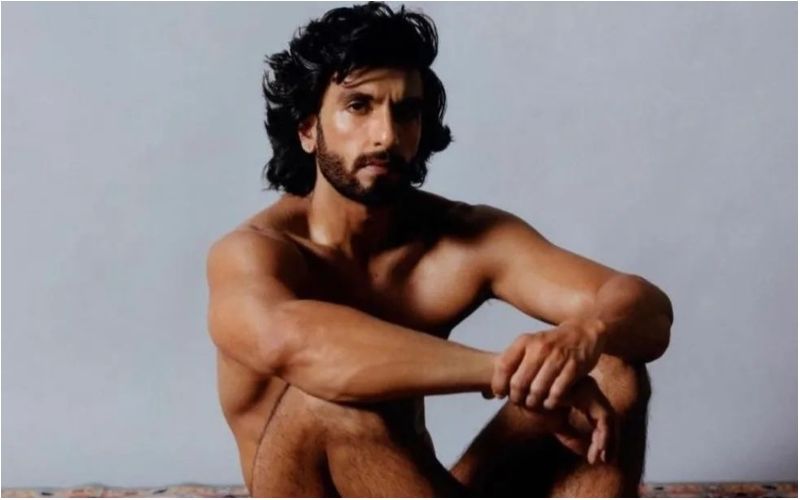 Ranveer Singh broke the internet with his latest nude photoshoot for a magazine and the actor left his fans stumped with his eye-popping display. From being an over-dresser to an under-the-dresser, literally, Ranveer proved that he can pull-off any look. But, this seemingly didn't go well with a section of users, and they ended up brutally trolling him.

That's not it! While a few memes were intended with good humour, the actor landed in a soup as an FIR was filed against him by a Mumbai NGO. Now, another NGO in Indore has taken major offence at the pictures and organized a clothes donation drive for Ranveer.
The Non-Governmental Organization named 'Neki Ki Deewar', asked people to donate their clothes as they placed a box on a table on a street. Interestingly and rather ironically, the box also features Ranveer's nude picture from the photoshoot.
Interestingly, the box also had a banner which read a rather offensive quote, "Mere Swachh Indore Ne Thana Hai, Desh Se Mansik Kachra Bhi Hatana Hai (Indore has decided to remove mental waste from the country)."
Many were even offended by the donation drive, as one user said, "it's not even funny atp- if anything these people are making mockery out of themselves by doing this bs! donate your so called extra clothes to people who actually need it, ranveer can buy you'll a cloth store for all he cares." Another user wrote, "leave it to indians to over react over a few nude pictures." A third commented, "From being criticised for his sense of style to now being criticised for not wearing clothes! Give him a break!"
Speaking of the FIR, The Mumbai Police on Tuesday registered a First Information Report (FIR) against Bollywood actor Ranveer Singh over his nude pictures.
The recent development comes after an NGO from Chembur approached a police station and filed a complaint against the actor. An office-bearer of the NGO had alleged that the actor hurt the sentiments of women in general and insulted their modesty through his photographs.
Image Source: Instagram