Charu Asopa On Her Daughter Ziana Suffering From Hand, Foot And Mouth Disease: 'She Is Having Blisters Inside Her Throat, Not Able To Eat Anything'
TV actress Charu Asopa, in her latest vlog, has revealed that her daughter is not able to eat anything as she is facing hand, foot and mouth disease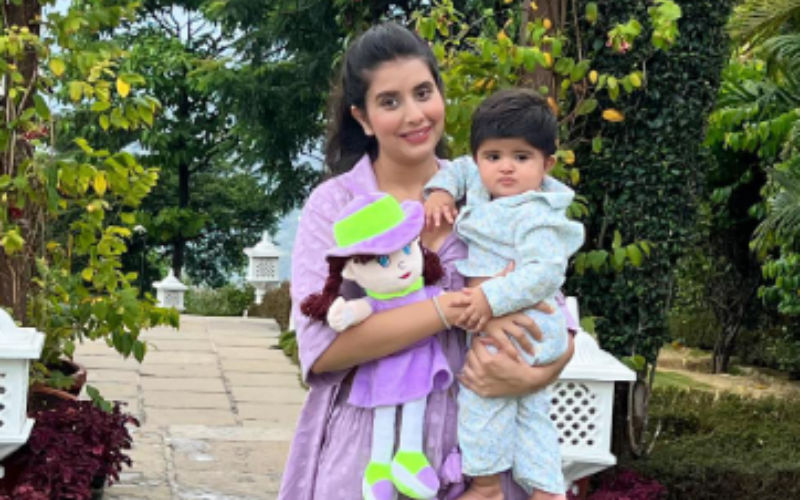 Television actress Charu Asopa has been in news for quite some time now. She is reportedly going to take divorce from her husband Rajeev Sen. Amidst all, the actress has shared shocking news on her Youtube channel about her little baby girl's health. In the video shared by Charu, she told her fans about her daughter Ziana's current medical condition and revealed that the little girl is suffering from hand, foot, and mouth disease.
On Monday, the actress shared a video on her Youtube channel with the caption, "I have to be strong, I have no other option, Kabhi Kabhi aap ro bhi nahi sakte". She started her video with an apology to her fans for not coming live because her daughter Ziana is suffering from HFMD i.e hand, foot, and mouth disease. Charu further shared that because of the disease her baby is not eating anything and have blisters on her leg, face, and inside her throat. ALSO READ:
Charu Asopa- Rajeev Sen File For DIVORCE- Sushmita Sen's Brother Claims Actress Hid Her First Marriage From Him, Says, 'It Shook Me Up Badly'
Further, Charu Asopa also shared how difficult it was for her to handle the baby girl alone because initially, she was confused about why Ziana was crying. Later, she took her to the nearby hospital at around 2:30 midnight and came to know about the disease. While concluding the video, the 'Balveer' actress also shared that seeing her child crying inconsolably was very difficult and hard for her but she gathered her courage and handled the situation patiently. "I just want to say that when challenges come in life you need to handle it patiently and with a cool mind. You can do it," the actress stated.
For the unversed, HFMD is said to be a highly-contagious virus that spreads in children and causes sores in the mouth and a rash on the hands and feet. On the personal front, Charu is facing issues in her married life. She and Rajeev Sen tied the knot in 2019 but the rumors about their separation started way earlier. They welcomed their first child daughter, Ziana last year in November.
Image Source: Instagram