Rashmi Rocket Trailer Review: Taapsee Pannu's Film Makes All The Right Noises, And Says Why Women In The Field Of Sports Find The Going So Tough
For Rashmi Rocket, Taapsee Pannu trained for three months before the first lockdown and two months after the lockdown ended. The training shows.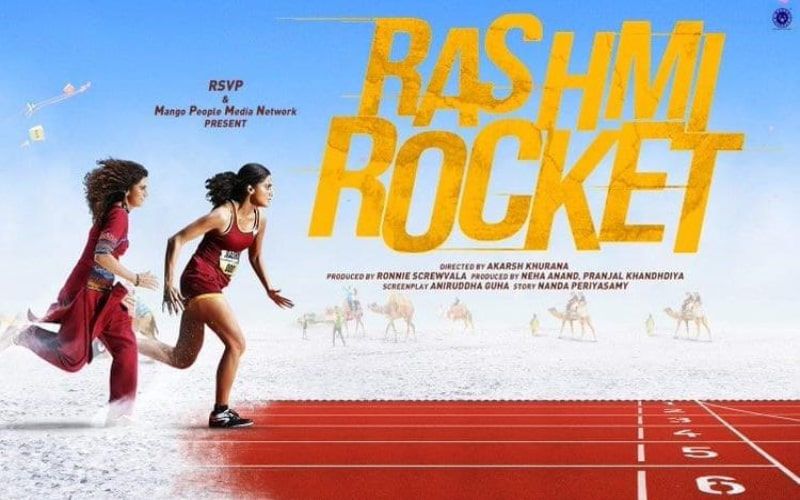 As I watched the incredibly driven Taapse Pannu take over the trailer-space with the least amount of ostentation, I wondered, not for the first time, in how many ways is this actress going to prove herself the first among equals? Every film of hers is a minor milestone. Would Taapsee Pannu please take a breather, pause, exhale?
When I congratulated her for the trailer of Rashmi Rocket, which was released on September 23, she admitted she was tired of running and needed a break. For Rashmi Rocket, Taapsee trained for three months before the first lockdown and two months after the lockdown ended. Director Akarsh Khurana should also have trained with his heroine.
The training shows. In the trailer, Taapsee is every inch the true sprinter. And to those trolls who are smirking about her physical transformation: that's the physique required for the role. She worked hard to get it. Rather than applauding, we are uploading insults. This happens only in India.
A Rashmi happens only in Hindi. As in most biopics they stack the odds against the female athlete, skyhigh. But trust the mythic Indian resilience: Rashmi gives the party poopers a run (literally) for their money.
The trailer is elegantly cut, spotlighting Taapsee/Rashmi's energy on the field as well her conflicts off it. I see a lovely mother-daughter bonding between Ms Pannu and the always likeable Supriya Pathak. I also see the talented Priyanshu Painyulli playing Pannu's love interest, with interesting restrained results, I might add.
The A-list heroes don't want to be in heroine-centric films. Taapsee has to depend on talented non-A listers like Vikrant Massey, Pavail Gulati,Tahir Raj Bhasin and Gulshan Devaiah. They are to Taapsee's career, what Vinod Mehra was to Shabana Azmi.
Would Taapsee win a National Award for her performance in Rashmi Rocket? Looks like she might. The trailer makes all the right noises, rustles up all the required emotions, ruffles up the smoothened feathers and tells us why women in the field of sports find the going so tough. Such a PT.
WATCH THE TRAILER OF RASHMI ROCKET HERE:
Image Source: youtube/zee5, newsminute