Raveena Tandon Recalls Being Called Arrogant By Filmmakers; Says, 'No Swimming Costumes, No Kissing Scenes, Clothes Fully Intact During Rape Scenes'
Raveena Tandon opens up being called arrogant for setting boundaries on the scenes that made her uncomfortable while shooting for movies in the 90s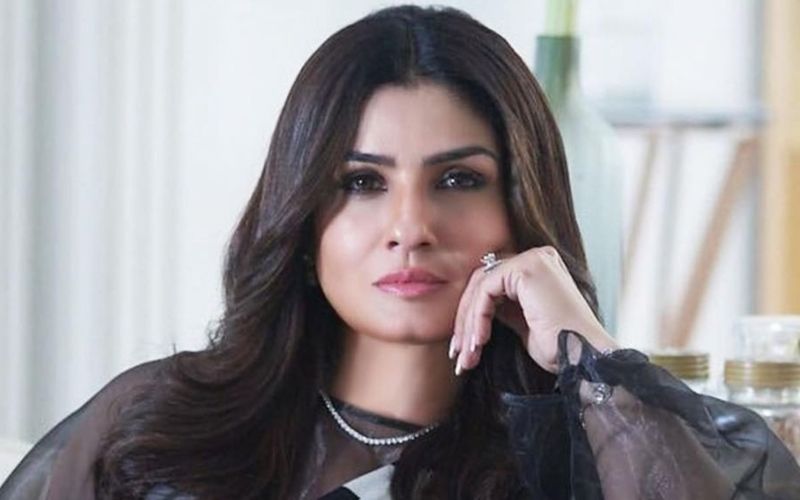 Bollywood actress Raveena Tandon was one of the most sought after actresses of her time. Known for her beauty and acting chops, during a recent interview, the actress recalled a time when she was called arrogant by the filmmakers during the 1990s for setting boundaries regarding scenes that made her uncomfortable. She eventually lost many successful movies.
She further added, "Mera dress phatega nahi… tum karlo rape scene agar karna hai. So they used to call me arrogant."
She also talked about losing many Bollywood projects like Darr and Prem Qaidi, which was Karisma Kapoor's debut film, because of her conditions. Raveena said, "Darr had come to me first, though it was not vulgar, but earlier there were some scenes in Darr, I was not comfortable with. I never used to wear a swimming costume. I would say, 'No, I will not wear a swimming costume'. Even Prem Qaidi, the first film with which I think Lolo (Karisma Kapoor) got launched was actually offered to me first. But even in that, there was just one scene where the hero pulls down the zipper and the strap is showing, I was uncomfortable with that."
On the work front, Raveena Tandon was last seen in Yash starrer KGF: Chapter 2. She is gearing up for the release of her upcoming film, Ghudchadi. The romantic comedy will also star Sanjay Dutt, Parth Samthaan, and Aruna Irani, among many others, in pivotal roles.