Remembering Sushant Singh Rajput: Friend Rumi Jaffrey Gets Emotional, 'I Still Read His Messages On The Phone, Number Delete Karne Ka Mann Nahi Karta' - EXCLUSIVE
Writer-poet-director Rumi Jaffrey remembers his friend, actor Sushant Singh Rajput on his first death anniversary.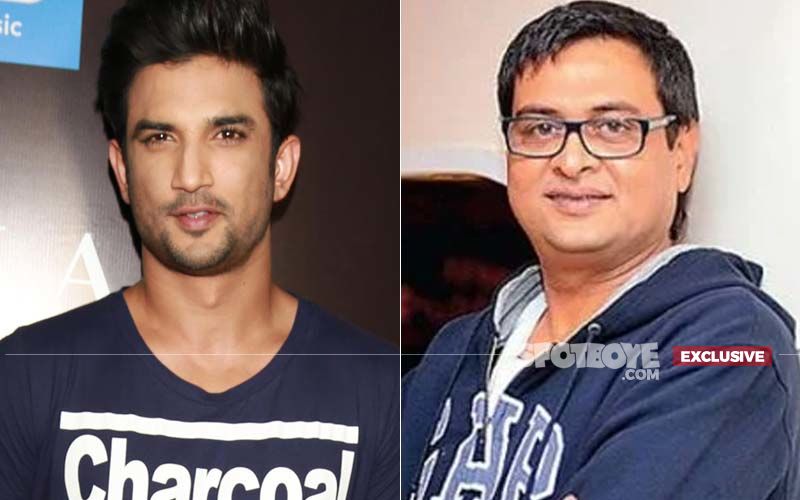 "Would you believe, I still continue to read his messages on the phone. Usska number delete karne ka mann nahin karta. I still feel he's alive. His enthusiasm, his excitement about life was so infectious. He wanted to so many things. He wanted to act, direct films, write, do organic farming…. I am reminded of singer Noorjehan's song Jo na mil sake wohi bewafa, Ye badi ajeeb si baat hain Jo chala gaya mujhe chodkar, Wohi aaj tak mere saath hai, " says writer-poet-director Rumi Jaffrey about his friend actor Sushant Singh Rajput whose first death anniversary falls on 14 June.
"Abhi bhi kuch kehne mein darr lagta hai. You never know what will be made of what you say. The next thing you know, you are being targeted for God-knows-what. Let me tell you, knowing Sushant he would have hated every moment of the tamasha that ensued after his death.So many of his so-called friends suddenly showed up to claim their portion of fame.Raaton-raat yeh log mashoor ho gaye. Jinnki following(on social media) zero tthi unke followers hazaron mein ho gaye. In death Sushant made so many rich and famous." Also read:
Sushant Singh Rajput First Death Anniversary: A Look At 5 Best Performances Of The Late Actor
But the worse to happen was that which happened to Rhea Chakraborty.
Says Rumi, "Her life and her family's life was ruined. The girl kept her dignity and look at the irony! Now she has been selected by the Times group as the 'Most Desirable'. Last year she was vilified, abused, called a murderer. The most undesirable has become the most desirable. Aise ironies bahot mlienge hamare samaaj mein.I told Rhea that Sushant up there has been lobbying with the gods to get her life and dignity back. This 'Most Desirable' is definitely Sushant looking out for the love of his life."
Rumi is pained by the trickle of fly-by-night films based on the Sushant tragedy. "It's very painful to see people cashing in on someone tragic death. Instead of mourning for the loss of a young bright talent they are trying to make money out of it. Humanity can't fall any lower. But each time we say that, we surprise ourselves by going even lower."
Does Rumi intend to celebrate Sushant's life in any form? "Yes, I am writing my autobiography. In that, one whole chapter is devoted to Sushant."
Image source: IMDb/ Wiki