Renuka Shahane, Raveena Tandon, Amole Gupte Will Lead A Committee To Fight Atrocities Against Women
This afternoon, Cine and TV Artists' Association (CINTAA) held a press conference wherein they addressed the #MeToo movement. It was also announced that a committee is being formed to fight atrocities against women which will comprise Renuka Shahane, Raveena Tandon, Amole Gupte, senior journalist Bharti Dubey and lawyers of Posh (Prevention of Sexual Harassment at Work). WATCH THE VIDEOS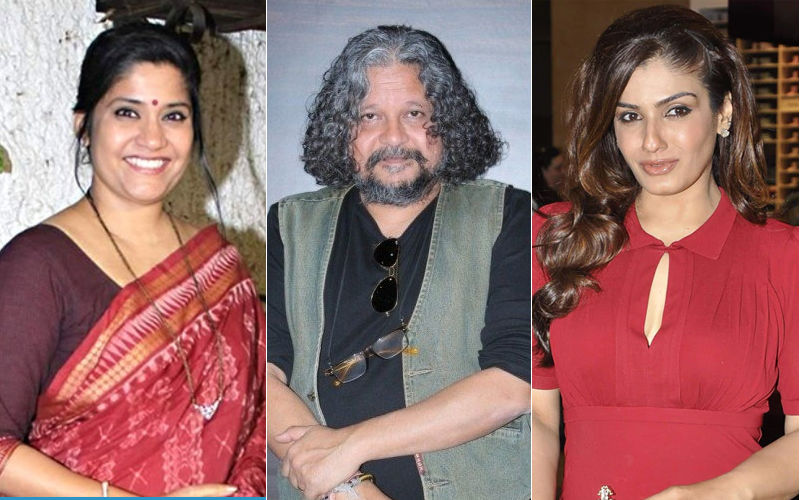 Cine and TV Artists' Association (CINTAA) is currently conducting a press conference wherein #MeToo movement is being discussed at-length. The movement gained momentum after Tanushree Dutta accused Nana Patekar of sexual Harassment on the sets of 2008-film, Horn OK Pleassss. This was further accentuated by Vinta Nanda narrating her horrifying account (on social media) of being raped by Alok Nath. The press meet is being presided by body's president Vikram Gokhale, General Secretary Sushant Singh and Senior Joint Secretary Amit Behl.

The conference began with Singh clearing that Bollywood has been singled out in this movement, but this issue persistent in every sector/industry. However, we (the industry) probably have been ignoring these problems till now, which is the biggest problem. He also thanked the #MeToo movement, the flag bearers and survivors who shared their horrifying instances which helped 'awaken' the society.
He further stated that this movement is being hijacked, sane voices are being termed the culprits and false stories are being planted. Fake apathy is being planted which gets discredited in a couple of days with proof. Result? Real survivors will be discredited.
To talk of Tanushree, Singh stated that the statement they sent out was more or less an apology but people thought it as a step towards taking action against Nana Patekar. He brought it to the notice of those present that no one has been accused in the statement, because that would have been wrong. However, he apologised for not looking into every aspect of Tanushree's complaint registered years ago and said that it wouldn't happen again.
It was further revealed that CINTAA will tie up with POSH (Prevention of Sexual Harassment at Work). Swara Bhaskar approached the association and now, a committee is being formed which will have Raveena Tandon, Renuka Shahane, Amole Gupte, senior journalist Bharti Dubey and lawyers of Posh as members.
The CINTAA secretary also stated that mails have been sent to many veteran actresses to join and add to this committee.


Image Source:- Gujukaka,mayapuri,behindwoods