Republic TV Head Arnab Goswami Calls Sunny Deol As Sunny Leone During LIVE Election Results; Actress Nudges, "By How Many Votes?"
Oops! With Lok Sabha Elections 2019 results being out in no time, the adrenaline rush is touching sky. Now, with so much excitement around, can you blame Republic TV Head, Arnab Goswami's slip of tongue?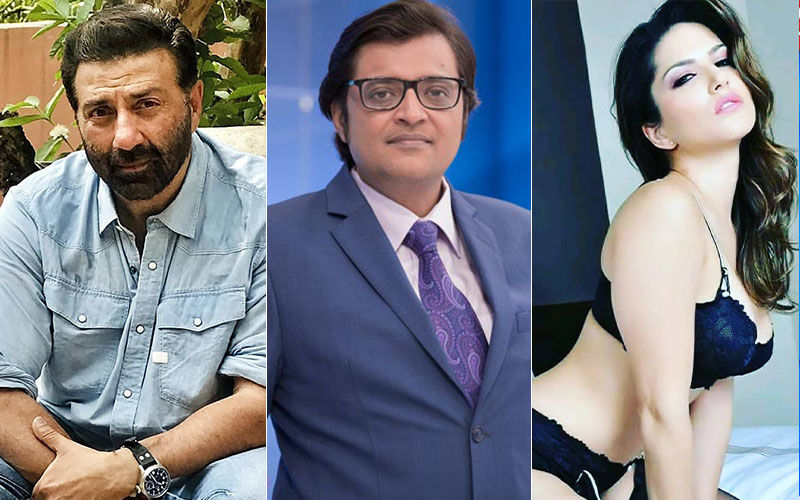 The excitement in the nation currently is to the hilt as the Lok Sabha Elections 2019 results will be out in no time. Every news channel is racing to give out the updates before anyone and when you're in a race, at times you stumble. Something similar and embarrassing happened with Republic TV Head, Arnab Goswami, as he was on a LIVE Election results discussion.
Arnab while giving out updates on actor-politician, Sunny Deol, who is contesting for BJP from Gurdaspur, Punjab, said Sunny Leone, instead. Check out the video below which is going viral on Internet:
The Netizens are going berserk on Arnab's oops moment. And guess what? Sunny Leone too has taken notice of this blunder. The actress teased the anchor by tweeting, "By how many votes?"
Leading by How many votes ???? ;) 😜

— Sunny Leone (@SunnyLeone) May 23, 2019
Meanwhile, talking about Sunny Deol's lead in the constituency, according to an NDTV report, the BJP candidate has taken the lead by more than 21,000 votes, as per the early leads at around 10 am.
The report further suggests, "Mr Deol is contesting against senior Congress leader Sunil Jakhar. Another big contender for the seat is the Aam Aadmi Party's Peter Masih. In the 2014 general election, the AAP won four seats from Punjab, out of 13. The Gurdaspur seat has been a BJP stronghold, represented by actor-turned-politician Vinod Khanna in 1998, 1999, 2004 and 2014. After his death, there was speculation that his wife Kavita Khanna would be nominated from the seat. After the announcement of Sunny Deol's candidacy, she expressed her disappointment, but later reconciled with the party, but made her reservations clear."
Coming to Arnab's mix-up between Deol and Leone, guess that's quite an embarrassment but come on, who doesn't do mistakes? As we said earlier, the adrenaline rush is too much to handle.
Images Source: Instagram/sunnyleone0010, hendigram, Media Infoline