Richa Chadha Aka QuaranTina Channels Her Inner Journalist For WHAT THE F**K; BF Ali Fazal Is In Love With Tina - VIDEO
Just a while ago, Richa Chadha shared a video where she is seen channelling her inner journalist but the way she did it will definitely leave you in splits. In the video, Richa becomes Quarantina who is seen reporting very funnily. Her BF Ali Fazal surely has fallen in love with her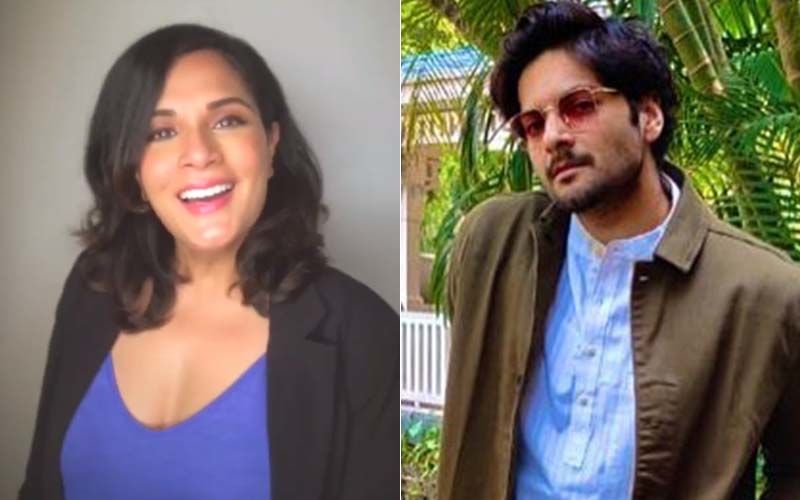 In case you are not following Richa Chadha's Instagram account, let us tell you the Panga actress has found a new way to entertain herself as well as her fans and followers. For a while now, she has been sharing some videos where she becomes a journalist and reports on the news but packed with sassiness and sarcasm that itself makes it a fun thing to watch. Similarly, the Ram Leela actress again shared another video from her 'What The F*Ck News' channel and this one is sure to leave you in splits.
In the video, Quarantina aka Richa Chadha channels her inner journalist as she brings the news straight from the Apocalyptic Broadcast and called the show's name is 'What The F*Ck News.' In the video, the host Quarantina who is seen telling her viewers in assent that for the very first time we have India reporting opt outside segment. Then she introduces to her every efficient and reliable source Tina Singh who is more like short-tempered, unreliable and kind of crass. Lol. Moving on, as the video progresses, Quarantina introduces us to Tina aka Richa who is a journalist from Haryana.
She is seen speaking on an incident that happened in Banglore and the way she reports the news will make definitely crack you up. Trust us you really want to see more of it and well, only if Richa wishes to do it.
Moreover, while sharing the video on her feed, she captioned it as, "QUARANTINA -WHAT THE F*CK NEWS बावला हो गया है के ? With टीना सिंह Because laughter is the best medicine!" Well, this indeed worked well in this quarantine blues. Her BF Ali Fazal was quick to comment that he loves Tina! Watch the video below:

Image source: Instagram/ therichachadha