Rishi Kapoor Tehravi: Ranbir Kapoor Asks 'Sab Theek Hai' To Photographers, Alia Bhatt Advises Them To Wear Masks - WATCH
At Rishi Kapoor's prayer meet on Tehravi, Ranbir Kapoor and Alia Bhatt came together. A video of the two asking photographers how are they operating during the times of Coronavirus has made it to the internet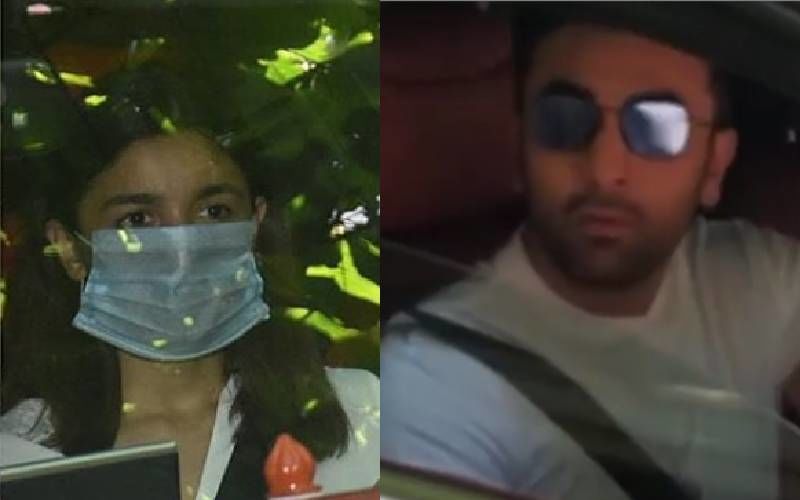 Yesterday, Ranbir Kapoor, Alia Bhatt, Shweta Bachchan Nanda, Karisma Kapoor and others gathered at the Kapoor residence to be a part of Rishi Kapoor's Tehravi (the thirteenth day of mourning). Ranbir and Alia came together in the same car and as they marked their exit, Ranbir who was behind the wheels, stopped by to have a conversation with the photographer who has arrived outside venue. The video of the same has made it to the internet.
As Ranbir and Alia left the venue, Ranbir stopped by the photographer, rolled down the window and asked 'sab theek hai' (All's fine?)' to the photographers. Alia who was seated next to him urged the photographers to wear masks during the times of Coronavirus. Ranbir then even enquired whether photographers are allowed to operate in tough times of pandemic. Ranbir and Alia's concerned gesture towards the paparazzi indeed deserves an applause.
Rishi Kapoor breathed his last on April 30, a day after Irrfan Khan left for his heavenly abode. His funeral was carried out on the same day and sadly, his daughter Riddhima Sahni could not attend it. Riddhima was in Delhi at the time of Rishi Kapoor's demise and due to the lockdown she could not fly down to Mumbai.
Image Source: Instagram/viralbhayani