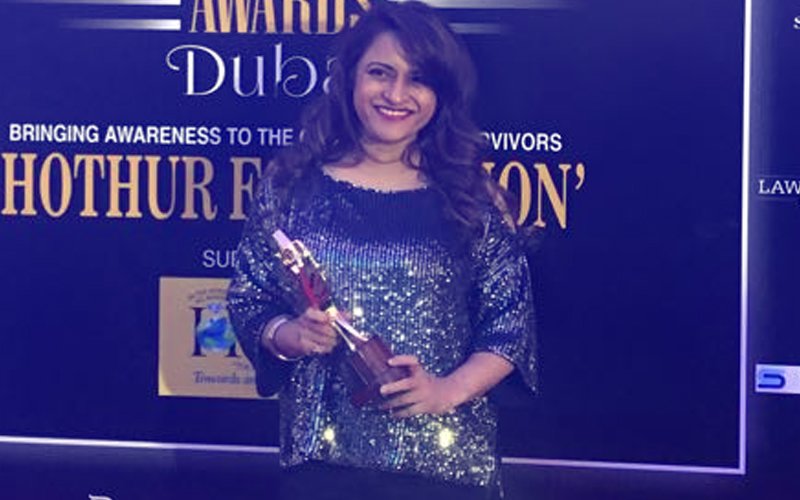 The Director & Founder of Raindrop Media, the Reputation Management Company to some of the biggest names in cinema, was today honoured with an award for being the "Most Influential Entrepreneur in Media" at the recent Stardust Achievers Awards.
This comes close on the heels of her being awarded the "Woman of the Decade in Celebrity Media" at the Women Economic Forum in London and featuring in author Sudha Menon's Devi, Diva, She-Devil apart from other power ranking and influential lists.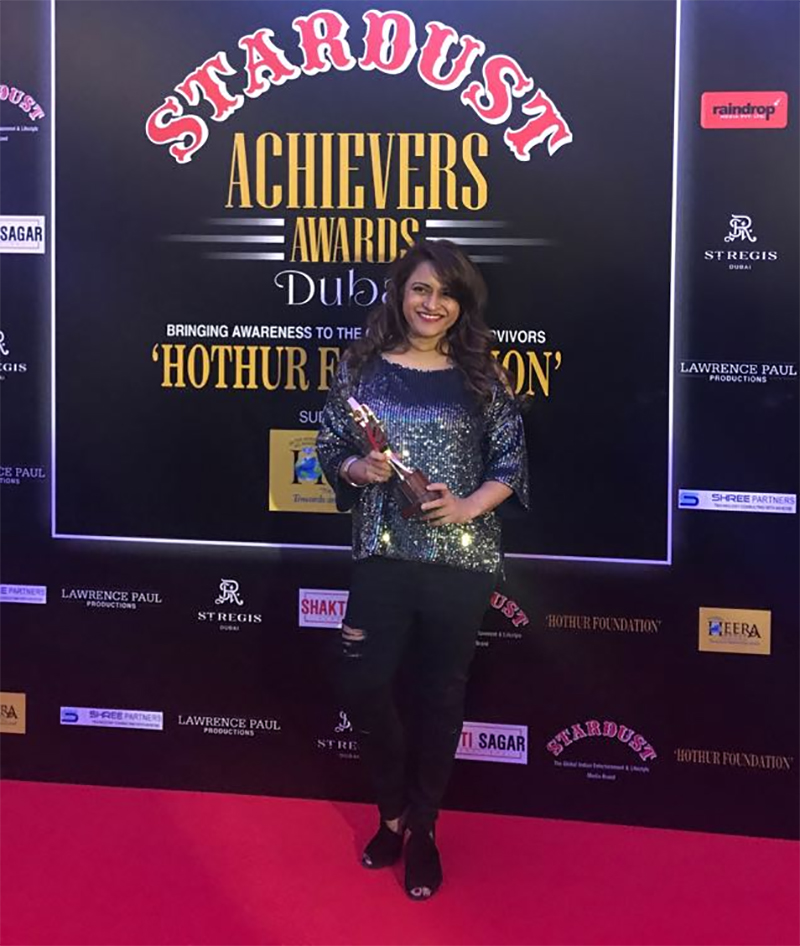 Rohini Iyer, Director & Founder of Raindrop Media
The Stardust Achievers Awards is an endeavour to recognise, acknowledge and celebrate the success stories of Global Indian achievers. Rohini Iyer was honoured for her achievements at the award function that was held amidst great fanfare and in the presence of luminaries from different fields of business, politics, cinema, fashion and arts.
The Awards took place at the St Regis Dubai, proceeds of which will go towards the aid of acid attack victims.
The event was organised by Sonu Sood, who launched his event management company earlier this year and honoured young achievers who have defined change and made a difference in their respective fields.