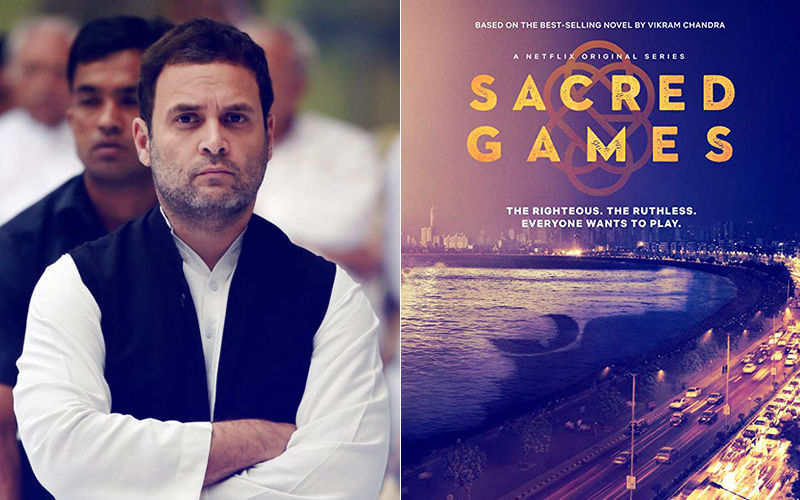 A few days back, Congress party member Rajeev Kumar Sinha had filed a complaint against Netflix and Nawazuddin Siddiqui for abusing India's former-Prime Minister Rajiv Gandhi.

Now, with Rahul Gandhi coming out in support of the show and talking about freedom of expression, Rajeev has taken back his complaint last evening.

The complaint was filed against the makers and Siddiqui as the fourth episode titled Brahmahatya, Nawaz mouths a dialogue which goes as,"Woh pradhaanmatri Rajiv Gandhi, woh fattu bola, chup baith aurat (sic)." The subtitle for 'fattu' was originally given as 'pussy' which is what offended the Kolkata-based Congress party member Rajeev.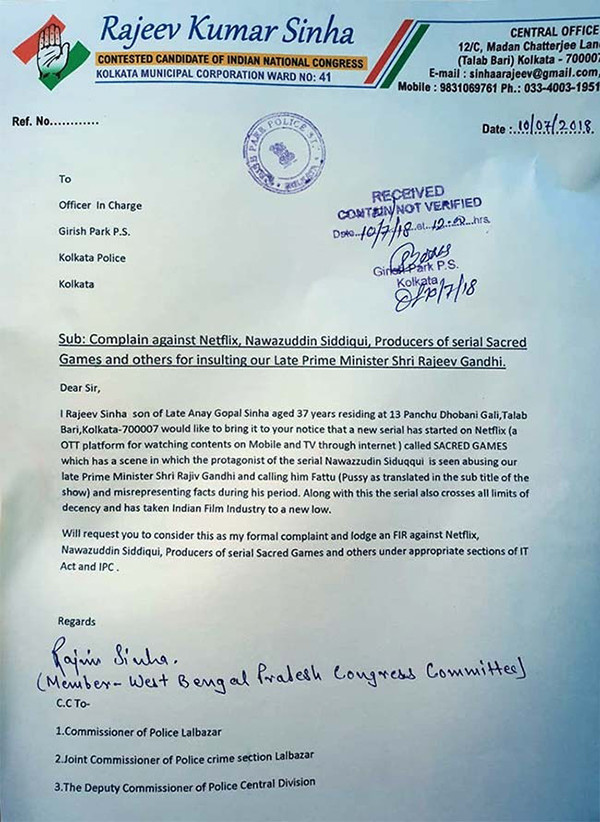 A Copy Of The Complaint Filed Against Nawazuddin Siddiqui And Netflix

He had filed a police complaint against Nawaz and Netflix not just for abusing but even insulting the late former-Prime Minister.

After the complaint, the word 'pussy' was replaced by 'wimp'.

The Delhi High Court heard a plea in the matter and questioned, "Why have you made the actor a party to the case? Can we stop a viewpoint from being aired? Should we stall such a viewpoint from being aired? Shouldn't the viewer make up his own point?"

Rahul's tweet has received a lot of praise from B-Townies like Anurag Kashyap, Swara Bhasker, Kanika Dhillon, etc.


Image Source:- Imdb,dailyhunt