He said, "I respect Kangana tremendously for what she's achieved, for coming up the hard way. We're a mutual admiration society. She also agrees that despite having illustrious parents, I too have had an uneven beginning in Bombay. I understand what Kangana means by her stance on nepotism, though I have a slightly different take on it. People knew who I was because of my parents but that didn't necessarily give me an easy ride. Look at the spate of terrible movies I've starred in and you know that phase lasted for a long while.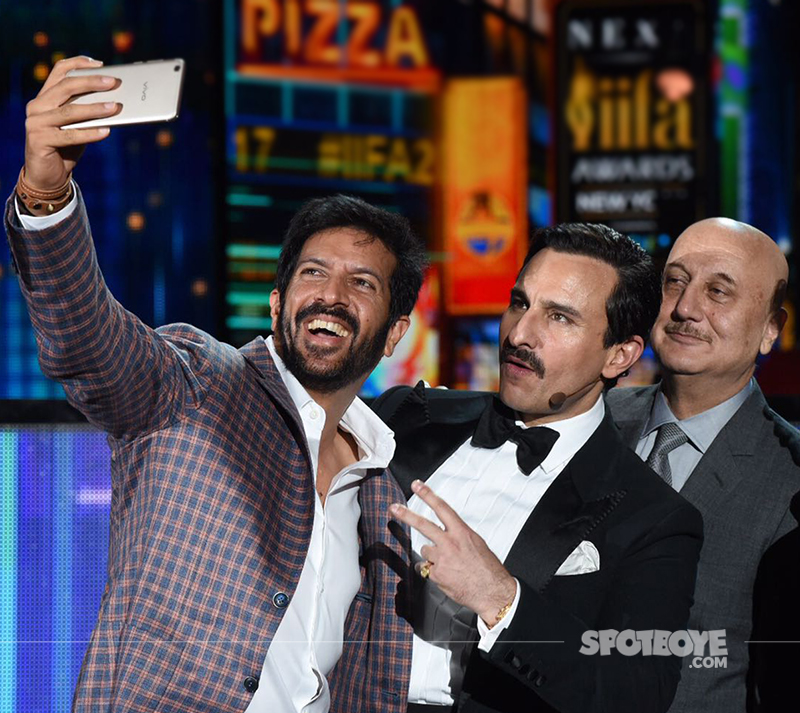 Kabir Khan, Saif Ali Khan, Anupam Kher Taking A Selfie
I am generally perceived as being a very privileged person and I probably am; the reality of it is also that growing up in Pataudi and Bhopal isn't what people think it is. We are privileged also in terms of getting an opportunity to meet a producer, which in itself is an advantage. But beyond that, only your talent can sustain you. There are also many star kids who are actors and directors who people aren't so interested in because they perhaps lack the talent."
He added, "It's easy to confuse nepotism with genetics. Maybe there is something in the genes too that makes many of Raj Kapoor's descendants actors or Pataudis cricketers. I think it's actually eugenics and genetics that's coming into play.
Because of way things are in India, it seems to be the choice job with the youth. So every single kid including my own wants a six-pack and the works, and wants to join Bollywood. It's a questionable ambition beyond a point that this is all that people want to do. I wish our children would also consider careers in law or medicine or any other field.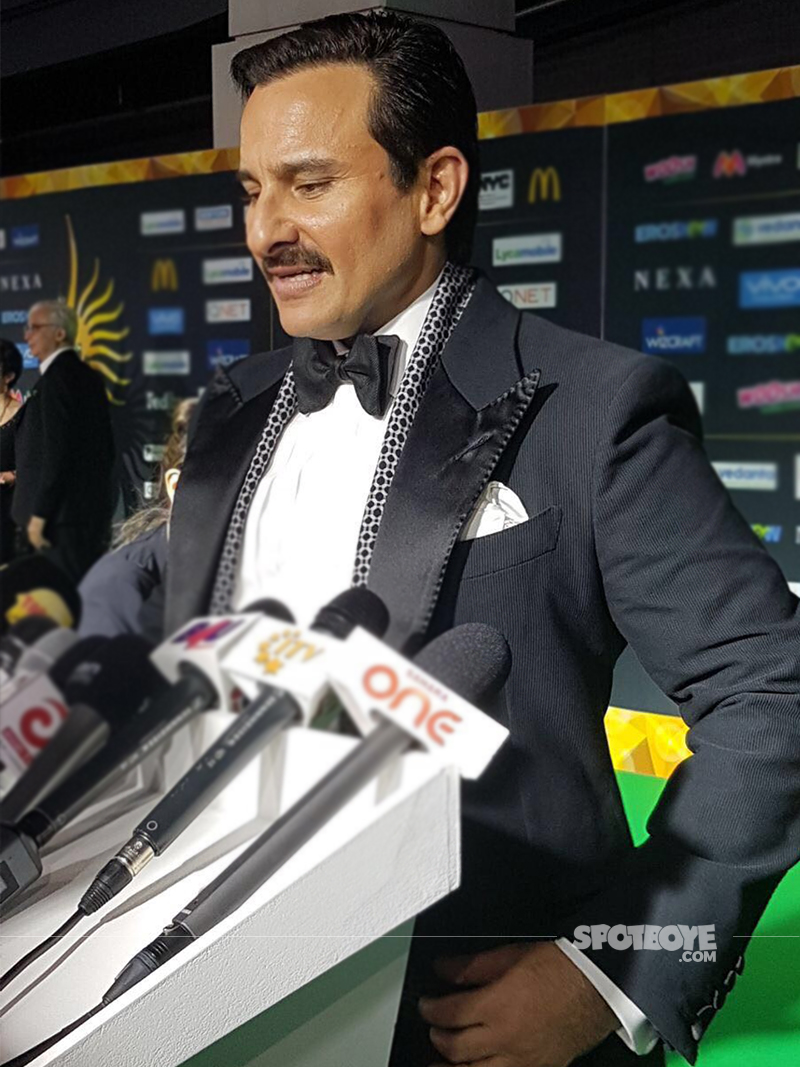 Saif Ali Khan Interacting With The Media
Whatever it may be, this privileged versus the unaffiliated leads to a great deal of unfairness. Nepotism is also not to be confused with campism. What Kangana might be talking about is that people generally promote their own people. Which is disturbing but not that much different from the studio system where say a Universal or a Paramount promotes their lot. It's actually business. Nepotism is Donald Trump putting his son at the helm of things instead of someone more suited for the job.
There are so many unequal opportunities in India today, no wonder then that people view us as being super privileged. Bollywood is a free market at its most brutal and nepotism can heighten that."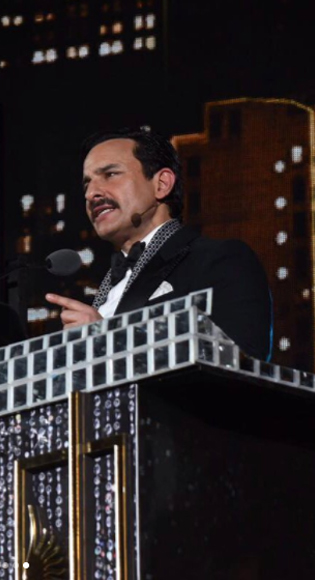 Saif Ali Khan Hosting IIFA 2017
To conclude he said, "Nevertheless, to me at IIFA it was just a joke and nothing more to be read into. But now I feel had we given it more thought, we could've really finished this ongoing public discourse on nepotism more decisively."
Well, all's well that ends well.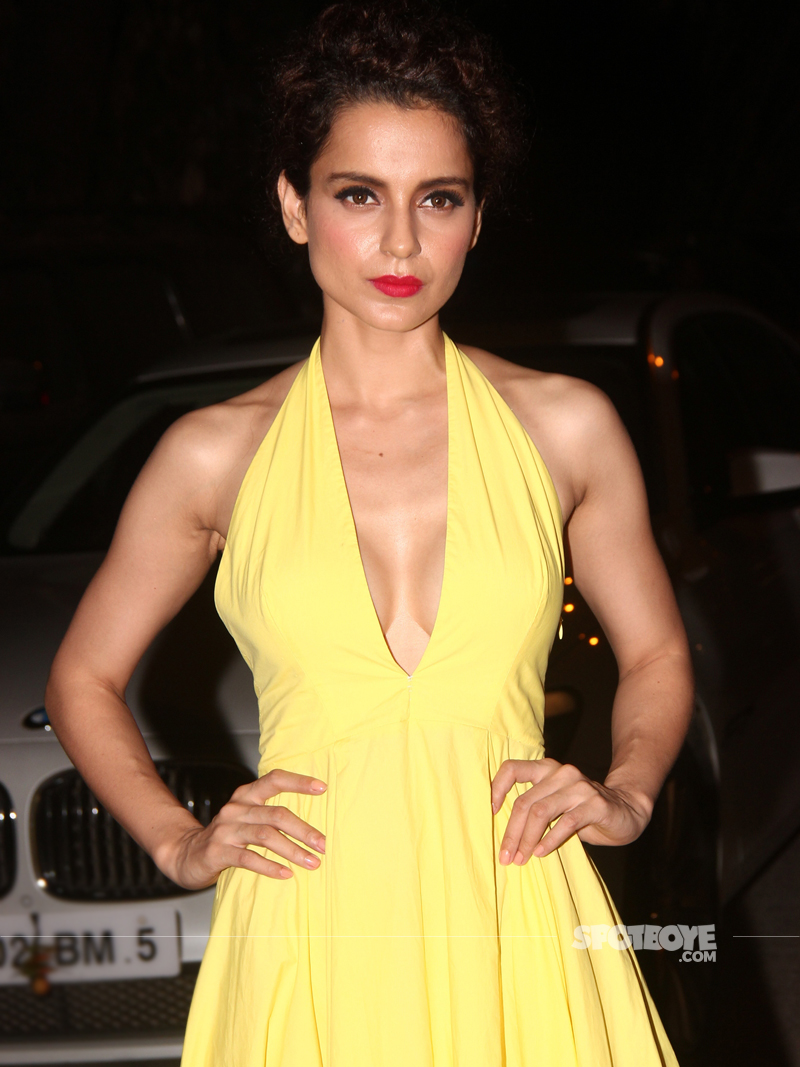 Kangana Ranaut Posing For The Shutterbugs
Thumbnail Image Source: Manav Manglani, APH Images, sify