Saif Ali Khan Says Late Saroj Khan Could SHAME Stars Into Performing, She Once Told His Heroine, 'Sex, It's Sex, Have You Never Had It?'
In a long remembrance note, Saif Ali Khan opens up about Bollywood's beloved Masterji, Saroj Khan. She knew how to get the best out of each actor!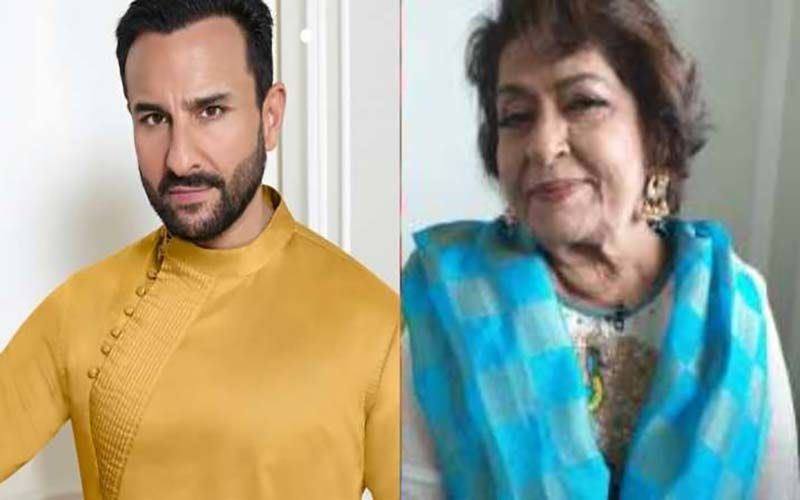 Saroj Khan danced her way into heaven on the early morning of July 3. She spent her last few days at a hospital in Bandra, where she admitted after complaining of breathing problem. She was 71. She joins the likes of Rishi Kapoor, Irrfan Khan, Wajid Khan, Sushant Singh Rajput in the skies, the leading lights that left us too soon. Saroj Khan was laid to rest at 6:30am on July 3, in a private ceremony, attended only by the family at the Muslim Cemetery in Malad.
The family announced they would not be conducting a prayer meet right now but would love for everyone to get together and celebrate the legendary choreographer's life, on the other side of the pandemic. Talking about the late choreographer and working style that enabled her to get the best out of every actor, Saif Ali Khan who worked with her in quite a few tracks including the iconic, Ole Ole, remembers an incident.
Said said, "I was shooting a lovely romantic song late at night in Hyderabad and the heroine was having a bit of trouble with the expression. Saroji yelled on the mike: "Sex !!! It's sex !! Have you never had sex ?????" she could shame us into performing!"
The actor went on to add, "A song with her often became real art, with every beat and step requiring an emotion and expression. Like she told Kareena once: "If you can't move your feet , move your face at least !!" That era is gone and that music is over, but for all of us who have had the privilege of being instructed on set by that great lady, will never be able to hear a Hindi film song without thinking of how she has made the greatest names in bollywood from Amitabh Bachchan and Sridevi to Shahrukh khan and Madhuri Dixit, dance to her tunes. Rest in peace masterji, and thank you for everything you gave us."
Image Source:instagram/saifalikhan