Saif Ali Khan Shares His Anecdotes About Kareena Kapoor Khan's Pregnancy Phases; Reveals Their Relationship Changed And How Bebo Was Quite Wary Of Picking Up Taimur Initially
Saif Ali Khan also revealed his side of the story when Kareena Kapoor Khan became a mother of two sons. He revealed that the dynamics of their relationship changed and how Bebo was having difficulty in carrying Taimur Ali Khan. Read his perspective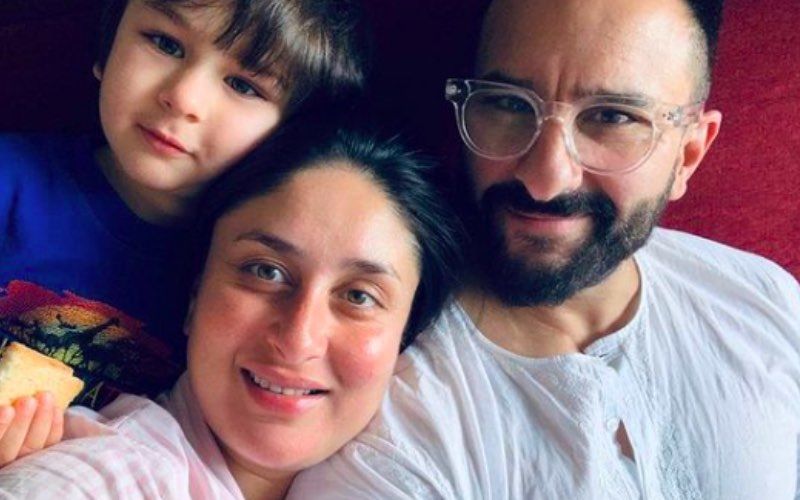 Bollywood couple, Saif Ali Khan and Kareena Kapoor Khan once again embraced parenthood after welcoming their second son, Jeh in February this year. The couple is already parents to a 4-year-old Taimur Ali Khan. Kareena recently launched her pregnancy bible, talking about both her pregnancy phases. Right from saying Taimur's time was a breeze and Jeh's time was difficult, having a hard time lactating to her diminishing sex drive. So far, we have known Bebo's story, now, her hubby Saif revealed his side of the story when she became a mother of two sons.
The Omkara actor penned his thoughts and experiences as an afterword to the book where he revealed that not only Kareena but the dynamics of their relationship also changed. He wrote, according to Pinkvilla, "And it's not just Kareena who has changed. Our relationship has, too. When she got pregnant, we told ourselves we would live the same life; we'd continue to travel as we always had, to Paris, London, Gstaad. We'd take our baby and maybe a nanny to help us. But life changed when Taimur was born! I know I lost interest in superficial socializing. We stayed in a lot. It brought us even closer. For us, there is nothing like getting together with our family and closest friends, having a drink with the little one running around and playing."
Saif also mentioned that Kareena was 'wary of certain things' and was having a little difficulty in carrying him but she became more maternal during Jeh's time.
He continued, "She didn't know how to pick him up, to soothe him. I carried him more and am still very connected with him, though he is very close to his mom. With Jeh, Kareena is very different, more maternal. She holds Jeh, calms him, distracts him – she does everything she found hard the first time. It's almost like she's become another person. I suppose the lesson is to be patient with yourself."
Image source: Instagram/ kareenakapoorkhan