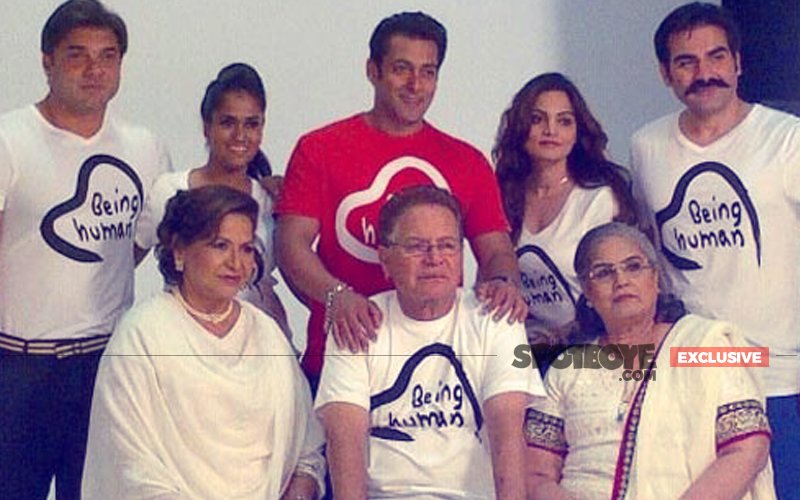 Salim Khan is privy to inside information that very few in the film world have access to. Publishing houses have been approaching Salim saab recently to pen down a tell-all autobiography. However, SpotboyE.com has it that the industry veteran has turned down the offer. Reason? He has access to inside information ranging from mildly scandalous to very outrageous. And if these shocking and salacious accounts were to be made public, he would ruffle too many feathers. The other option for him would be to go mild and candy-coat episodes. He is not interested in doing either. "I would not want to hurt anyone," said Salim saab.

Speaking to SpotboyE.com Salman Khan's father said that if he was to pen down his autobiography, he wouldn't be able to hold himself back and the book would be full of controversial and explosive accounts.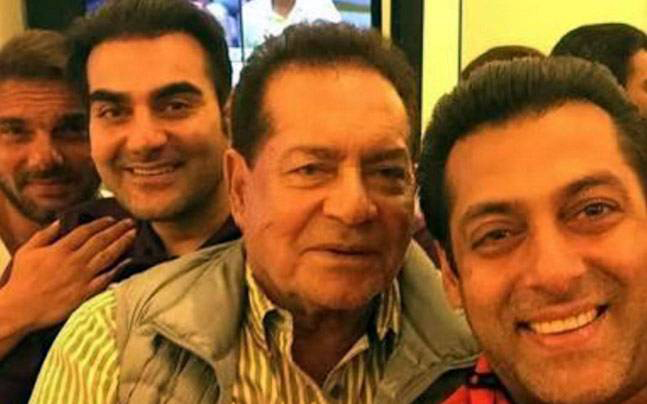 Salim Khan With Salman Khan,Arbaaz Khan And Sohail Khan

He would have to mollify too many people and at this point in his life, Salim saab does not wish to appease anyone.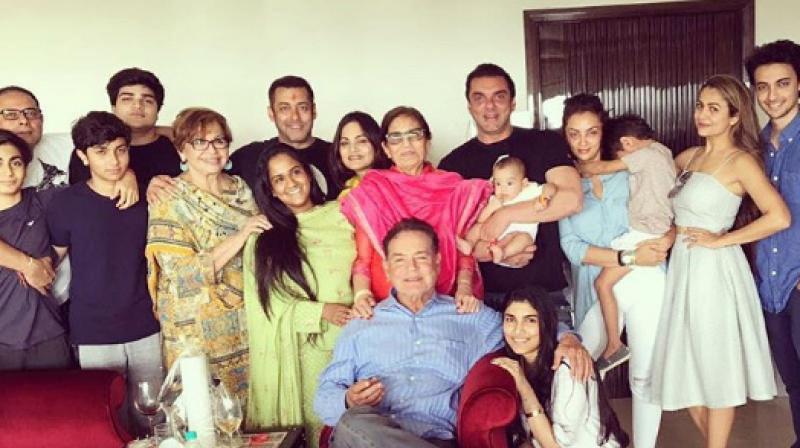 Salim Khan With Family

Salim saab is known to speak his mind. He's never been the one to hold back.In a recent no-holds-barred interview to SpotboyE.com, he spoke to us about the failure of his son Salman Khan's Tubelight --- and how the family planned on helping the distributors who have lost money.

While there's no doubt that Salim saab's firsthand account of the film world would have made for a riveting read. There's no denying that it would have been a complete page turner and the copies would fly off the shelves faster than you could imagine. However, perhaps Salim saab is right in thinking that somethings are best left unsaid.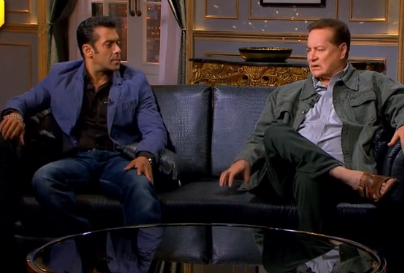 Salim Khan With Salman Khan On Koffee With Karan


Image Source: guffo, wittyfeed, tellyreviews & 40cg