Salman Khan's fans got a special treat from the superstar this evening. The crowds gathered outside Galaxy Apartments on Bandstand, Bandra got an exclusive look at the trailer of Tubelight.

And then the superstar and his brother Sohail Khan, who has a pivotal role in Tubelight, came out and waved to the hundreds of fans gathered outside.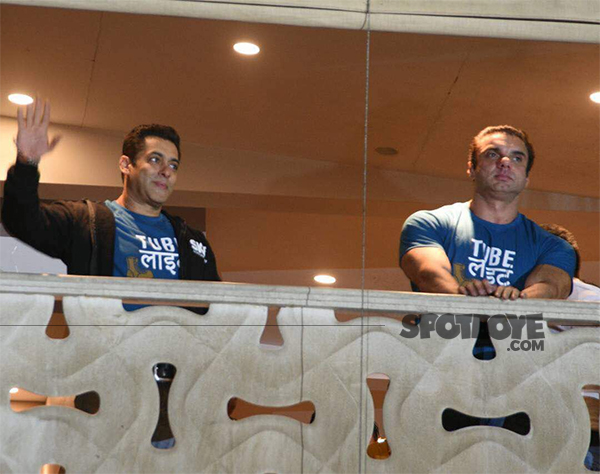 Salman Khan Waves Out To His Fans From His House In Bandra

Salman's fans usually collect outside the actor's home to get a glimpse of the superstar and today they got a special surprise.

Ever since the teaser of the film was out, there has been a lot of buzz surrounding Tubelight. The film's teaser and songs have been well-received by the Bhai's fans.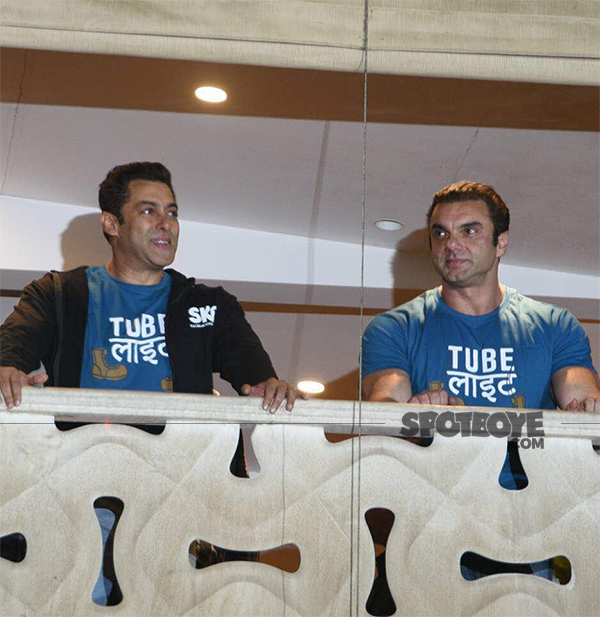 Salman Khan And Brother Sohail Khan Celebrate The Launch Of Tubelight Trailer

And the trailer of Tubelight impressed us.

Like the teaser, which had released earlier this month, the trailer once again centres on Salman's character, Laxman, the adorable simpleton who lives in a hamlet on the Indo-Chinese border.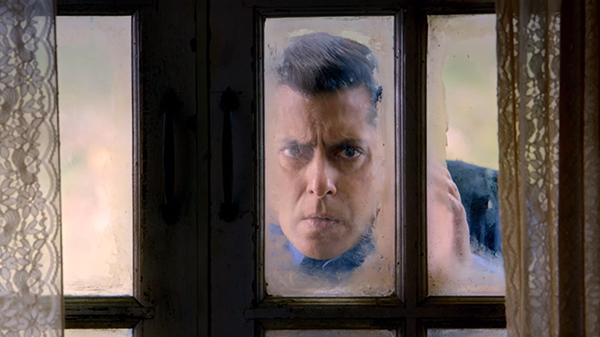 Salman Khan In A Still From Tubelight Trailer

Sohail Khan plays his brother who is among the soldiers caught in a war between the two countries and the rest of the trailer gives us a glimpse of Laxman's journey to find his lost brother.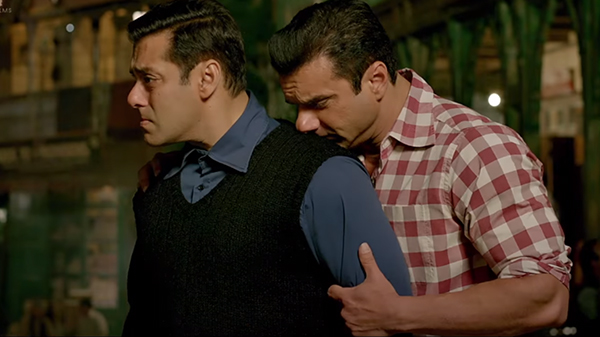 Salman Khan With Brother Sohail Khan In Tubelight Trailer

The trailer gives us a single look at Shah Rukh Khan, who is seen as a shadow in a pivotal scene.

Tubelight will be Salman's first release in 2017 and it looks like the Kabir Khan-Salman Khan combination has another hit on its hand.


Image Source: Manav Manglani/youtube/salmankhanfilms