Salman Khan Rushes To Claim The Slot Left Vacant By Deepika Padukone
Vishal Bhardwaj's Deepika Padukone and Irrfan Khan starrer which was slated to release on October 5, has been delayed as the lead cast is battling health issues. Now, the vacant spot has been claimed by Salman Khan who will release Aayush Sharma and Warina Hussain's LoveRatri on the same date...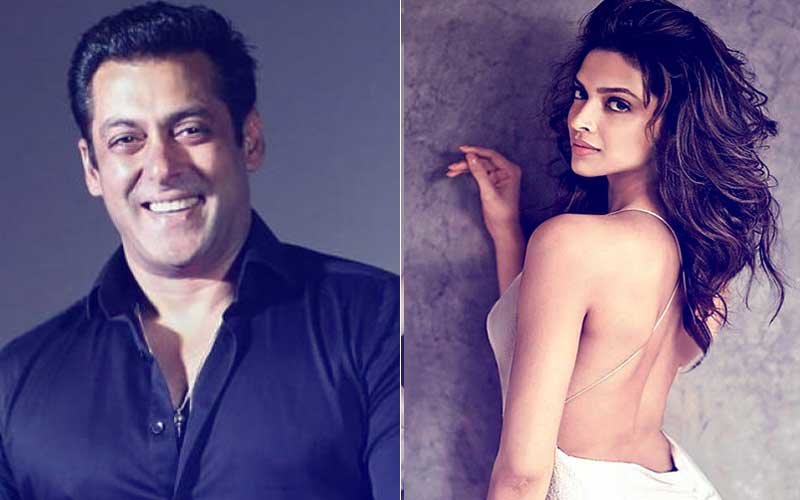 Aayush Sharma and Warina Hussain's LoveRatri will see the light of the day on October 5, 2018. Producer Salman Khan tweeted the release date of the film.
He wrote, "#Loveratri releasing 224 days from today... batao kya date hai release ki."
Vishal Bhardwaj's Deepika and Irrfan starrer was initially supposed to release on October 5. However, the film is now delayed as both the actors are not at the best of health. Deepika's backache which happened while recording a song for Padmaavat has resurfaced. Just yesterday we told you that, she was spotted with bandages on her neck. Irrfan is down with jaundice.
Director Vishal Bhardwaj took to Facebook to announce the delay of the project. He wrote, ""I am pushing back the film by a few months as both of my lead actors are down with different health problems. Irrfan is down with jaundice and it will take him a few weeks to recover and Deepika Padukone's back problem which had previously developed during the shooting of Padmaavat has now resurfaced. Her role in the film is very physically demanding and the doctor has advised her not to do any strenuous work for a couple of months."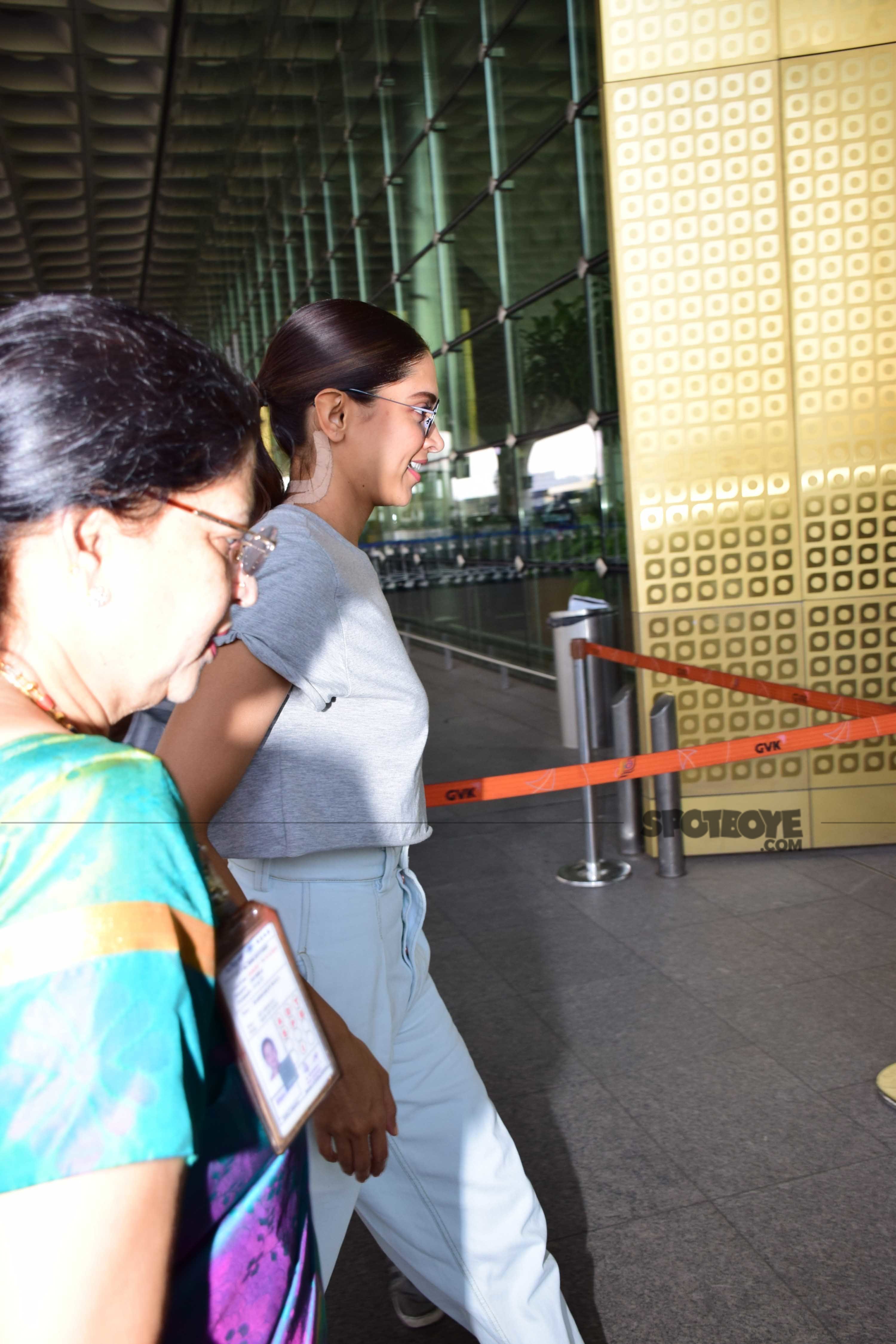 Deepika Padukone Spotted With Bandages

"In the past few weeks, I felt like I was back in the days of Maqbool while prepping with them. Deepika and Irrfan's look tests have come out exceptionally well, nothing like you've seen before, and it took me a moment to recognize them when I saw the test photographs," wrote Vishal.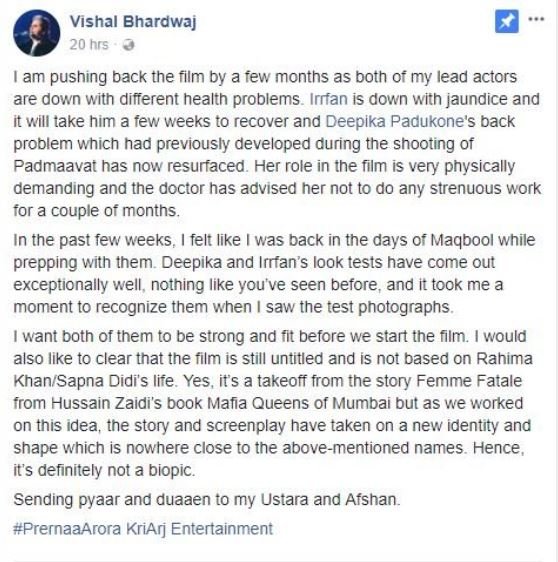 Post By Vishal Bhardwaj
"I want both of them to be strong and fit before we start the film. I would also like to clear that the film is still untitled and is not based on Rahima Khan/Sapna Didi's life. Yes, it's a takeoff from the story Femme Fatale from Hussain Zaidi's book Mafia Queens of Mumbai but as we worked on this idea, the story and screenplay have taken on a new identity and shape which is nowhere close to the above-mentioned names. Hence, it's definitely not a biopic. Sending pyaar and duaaen to my Ustara and Afshan. #PrernaaArora KriArj Entertainment," read the post
Coming back to LoveRatri, we can't wait to watch Aaysh and Warina on the silver screens.
Image Source:twitter/salmankhanfans, instgram/deepikapadukonefan_club