Salman Khan Was Skeptical About Tere Naam And Thought They Were Sending Wrong Message To Youth, Reveals Director Satish Kaushik
Salman Khan's love saga film Tere Naam hit chartbusters as soon as it released and the actor won a lot of praises for his stellar performances as well. In an interview recently, Tere Naam director Satish Kaushik reveals Salman was sceptical about the film as he though the script would have a wrong influence on the youth in the country. Read on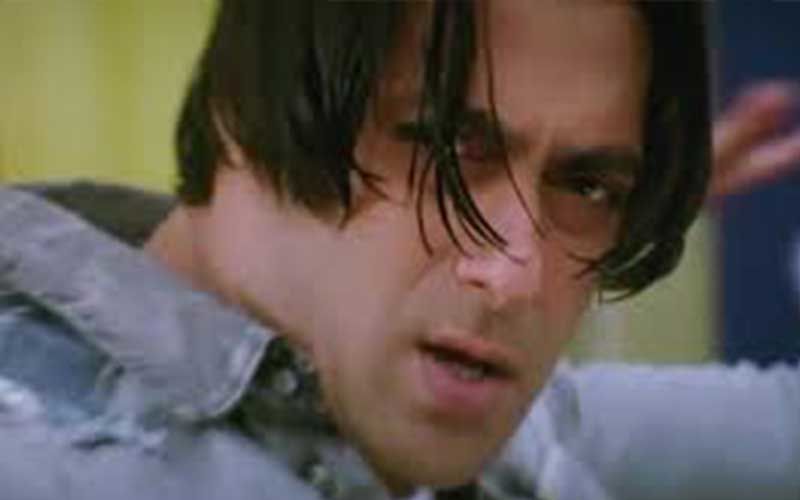 Salman Khan is known for his romantic films and the actor has managed to win hearts as always. While Salman is known for his films, the actor was an absolute charmer in the 2003 film Tere Naam. Salman literally slayed it as a lover boy in the film and his stellar performance garnered him a lot of praise. In an interview recently, Tere Naam director Satish Kaushik reveals Salman was sceptical about the film as he though the script would have a wrong influence on the youth in the country.
When asked if amidst a collective cultural awakening of sorts, after the backlash that Sandeep Reddy Vanga film Kabir Singh faced, would a film like Tere Naam make it big? Speaking with BollywoodLife, during an Instagram live, director Satish Kaushik said, "Yes, there are quite a few similarities between Tere Naam and Kabir Singh, especially the way, the hero pursues the girl and some other aspects." The Tere Naam director further explained, "In fact, you wouldn't believe that while shooting the movie, Salman had told me that it would work with the audience, but we're sending a wrong message to the youth," and explained how the star was sceptical about the film sending out a wrong message to the youth.
As the Tere Naam director, Satish Kaushik opened up about how Salman was not in favour of the message the film gave out and that it would have a wrong influence on the youth watching it, Kaushik also mentioned how Salman was always very conscious about what he shows to his fans on screen. Moving on, Satish Kaushik also went on to share that as a viewer and filmmaker he believes that all kinds of characters, positive, negative and those with grey shades should be shown in the cinema. The Tere Naam director also added how it's necessary to not show negative or grey characters winning in the end as it happened in his film.
Image source: entertainmentpk