Saloni Gaur Shares A Hilarious Video Of 'Kangana Runout Talking To Siri'; Gulshan Devaiah Has A Witty Reaction: 'Because Alexa Is Diljit's Bae'
Saloni Gaur shared a video in which she was seen mimicking Kangana Ranaut while she spoke to Siri. Gulshan Devaiah reacted to it, and called Alexa 'Diljit's bae'!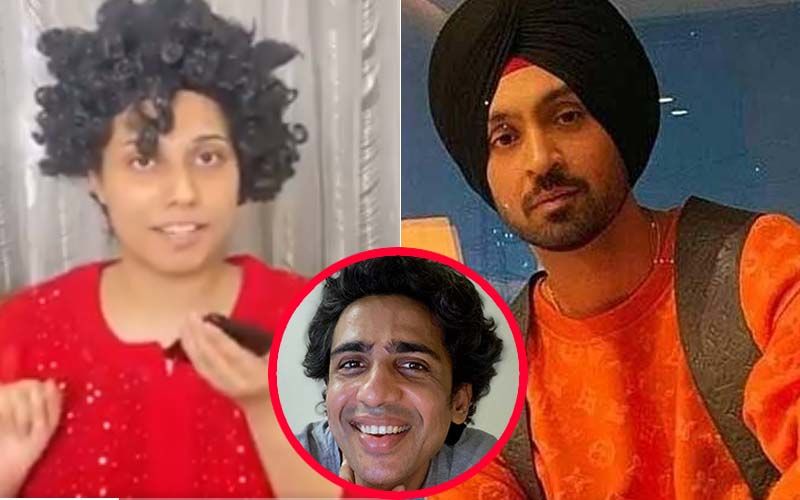 YouTube sensation Saloni Gaur, popularly known by her viral avatar Nazma Aapi, is known for mimicking actresses such as Kangana Ranaut, Sonam Kapoor, and her videos are a huge hit on social media. She recently posted a hilarious video while mimicking 'Kangana Runout' talking to Siri, asking her who is the best actress of them all, until she gets her desired answer. Commando 3 actor Gulshan Devaiah made a reference to Diljit Dosanjh and his viral Alexa videos, while reacting to Kangana's Siri video, and his tweet has left Netizens rolling with laughter.
Kangana Ranaut and Diljit Dosanjh had a mega spat on Twitter over the farmers' protest and their contradictory views on the matter. The war of words is still going on, and amid all this, Saloni Gaur came up with a video titled 'Kangana Runout talks to Siri'. Needless to say, the video is hilarious, and it shows 'Kangana Runout' giving out clues to Siri, wanting Siri to name her as the best actress. She kept at it, finally asking Siri, "Who is the best actress in Bollywood from Himachal Pradesh, with curly hair, one Padma Shri, and who gets really angry when she doesn't get the answer she needs to hear." Siri finally says 'that's you,' after which Kangana Runout thanks Siri.
The video was shared by Saloni Gaur with the caption, "Kangana Runout talks to Siri," replying to which, Gulshan Devaiah came up with a witty tweet that read, "Because Alexa is Diljit's bae." LOL!
Image Source: Twitter/Saloni Gaur, Instagram/Diljit Dosanjh/Gulshan Devaiah