Sanjay Dutt Diagnosed With Lung Cancer: Cancer Survivor Yuvraj Singh Says, 'You Are, Have And Always Will Be A Fighter'
After it was reported that Sanjay Dutt has been diagnosed with lung cancer, Indian cricketer Yuvraj Singh who is a cancer survivor himself gives the actor some motivation while sending him prayers and well-wishes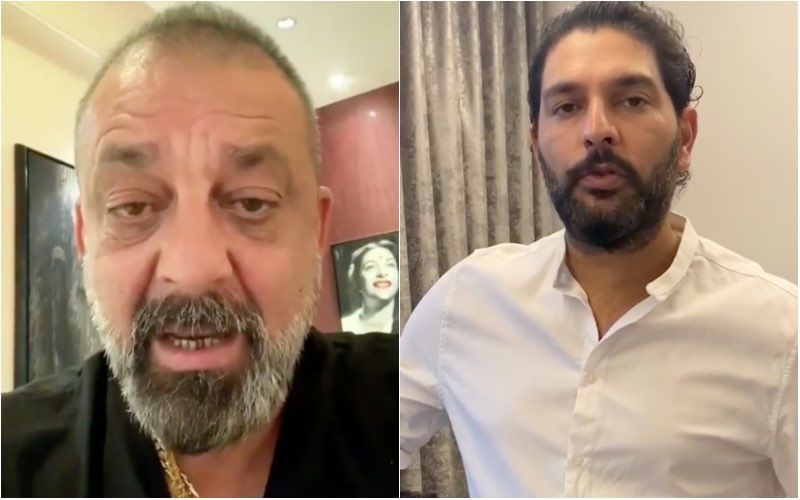 On August 8, Sanjay Dutt was hospitalised after complaining about breathlessness and was also discharged on August 10 after keeping him under medical treatment. Only yesterday, Sanjay Dutt took to his Twitter handle and announced that he will be taking a short break from work for his medical treatment while also urging his fans not to worry and not to speculate anything. After the announcement was made, fans got a little worried and started sending across prayers and fast recovery messages. However, soon after, the reason behind his post was revealed and it was reported that the Panipat actor has been diagnosed with lung cancer and is believed that the cancer is its aggressive stage which suggests he would require immediate medical attention.
After his health condition hit the headline, Indian cricketer Yuvraj Singh who is a cancer survivor himself gave him some motivation while sending him prayers and well-wishes.
In 2011, Yuvraj Singh was also diagnosed with a non-malignant tumour of the lungs but further tests revealed it was cancer, he even underwent chemotherapy. As the cricketer has recovered, Singh says that he knows the pain but he also knows that Sanjay is strong and will overcome this phase as well.
His tweet read, "You are, have and always will be a fighter @duttsanjay. I know the pain it causes but I also know you are strong and will see this tough phase through. My prayers and best wishes for your speedy recovery."
You are, have and always will be a fighter @duttsanjay. I know the pain it causes but I also know you are strong and will see this tough phase through. My prayers and best wishes for your speedy recovery.

— Yuvraj Singh (@YUVSTRONG12) August 11, 2020
Image source: Instagram: duttsanjay /yuvisofficial