From abusing drugs to an extent that his lungs gave up at the age of 22 to building Bollywood's most enviable physique; from flying around in charter planes to begging on the streets to be able to afford a bus ticket; and from staying in luxurious hotels in New York with views of the great American skyline, to serving time in a tiny cell at Yerwada jail – the teaser of Rajkumar Hirani's Sanju is a riveting watch.
Ranbir Kapoor impresses with his performance. He's a natural in all frames. The 1.25-minute-long teaser leaves you hungry for more, much more.
The much sought-after teaser was launched at an event, attended by Ranbir Kapoor and Rajkumar Hirani. Dutt who could not be a part of the launch, recorded a video for the team that was streamed at the event.
In the video, Sanjay is seen thanking the makers for making a film on his life and also expressed his disbelief about how Ranbir looks exactly like him in the film.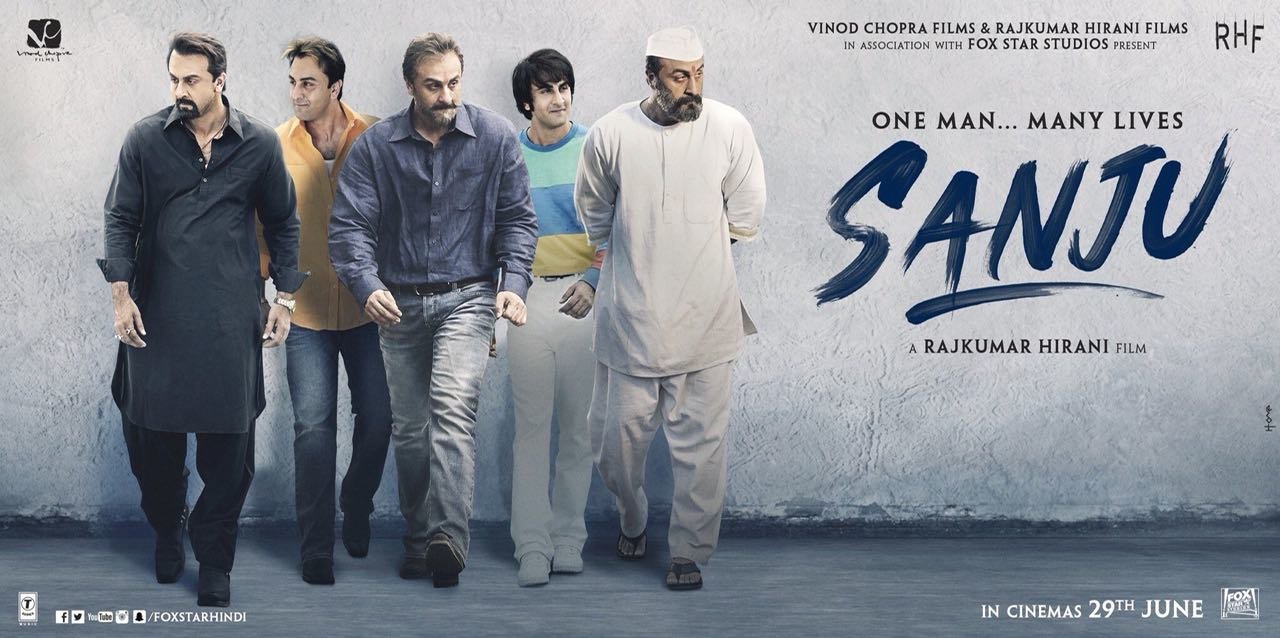 That's not it. In his candid andaaz, Sanjay further warned Rajkummar Hirani that he should not cast Ranbir in Munnabhai franchise instead, just because he looks so much like him.