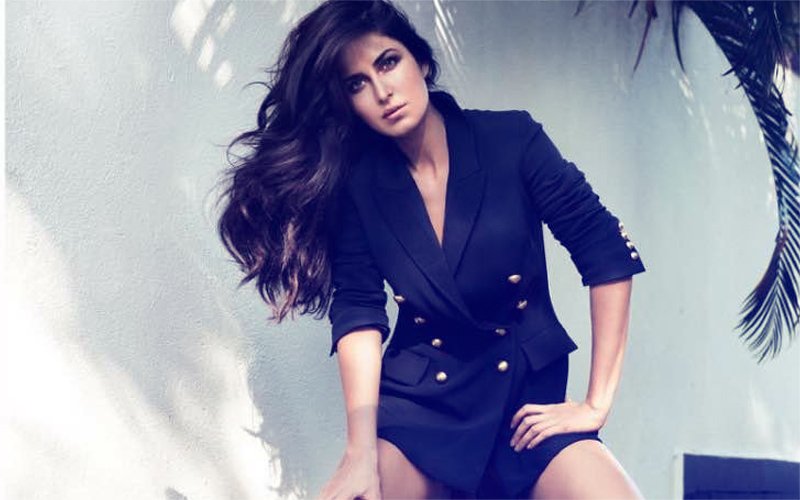 Your browser does not support the video tag.
The magic of Bollywood runs through the veins of the people residing in our country! Call them crazy fans or die-heard Bollywood enthusiasts; they always have a surprise up their sleeve.

Talking about such encounters, Salman Khan and Katrina Kaif met with a rather strange request from a little contestant, Mohammad Faazil, on The Voice India Kids, recently. While the other contestants were accompanied by parents and family, Faazil had an unusual guest in toe.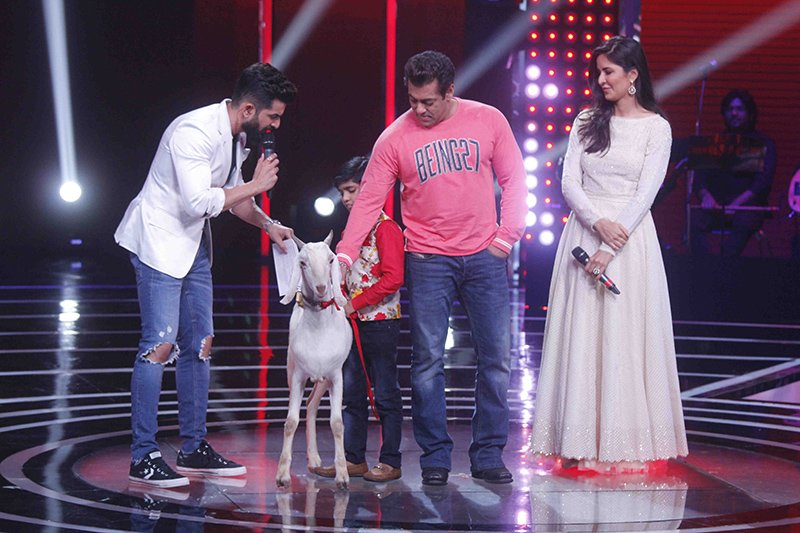 Katrina Kaif And Salman Khan Meets Sultan On The Sets Of The Voice India Kids

Soon after his performance, naughty little Faazil insisted on introducing his friend 'Sultan' to Salman Khan and Katrina Kaif. While both the artistes heartily agreed to the spunky kid's request, they were completely caught off guard as Sultan trotted on the stage.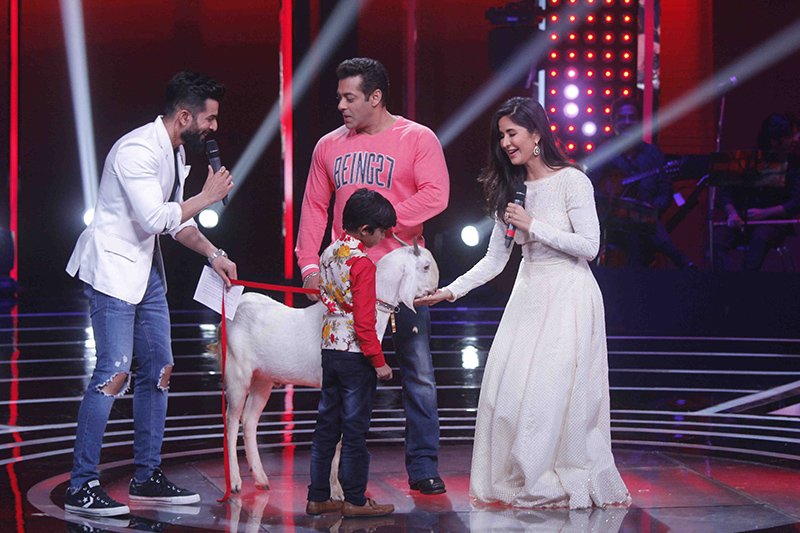 Katrina Kaif And Salman Khan On The Sets Of The Voice India Kids

Katrina's expression was priceless looking at the goat named Sultan! She seemed to be petrified and hiding behind Salman. While Salman had a hearty laugh looking at the goat, Faazil continued to entertain everyone with the biodata of Sultan the friendly goat!

Said Faazil, "Sultan stays as a King in our house. Also, he never eats anything off the floor… we have to feed him with our own hands." When probed further by Jay Bhanushali, the host of the show, Faazil added, "He loves being fed by the girls."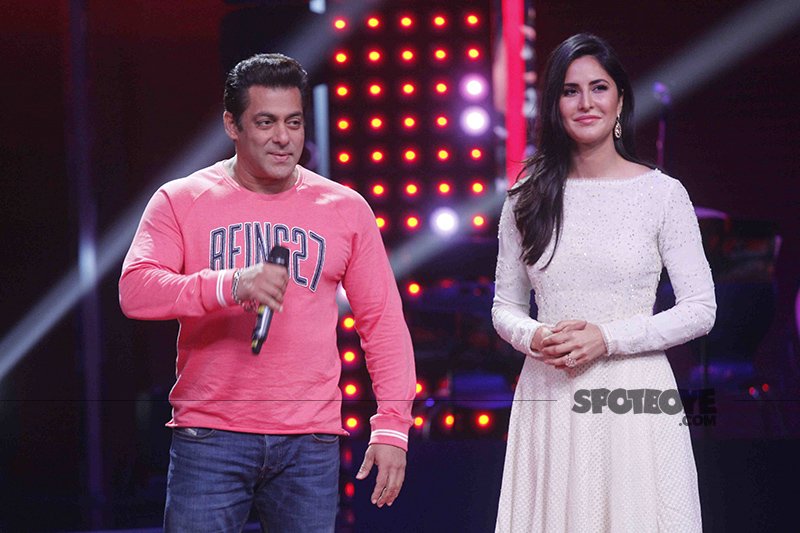 Katrina Kaif And Salman Khan On The Sets Of The Voice India Kids

Taking a cue from Faazil, Jay immediately turned to Katrina and asked her to feed Sultan with her hands. A little hesitant at first, Katrina took up the challenge and agreed to do the needful. What amazed everyone was when Faazil got fresh cashews and handed it over to Salman and Katrina.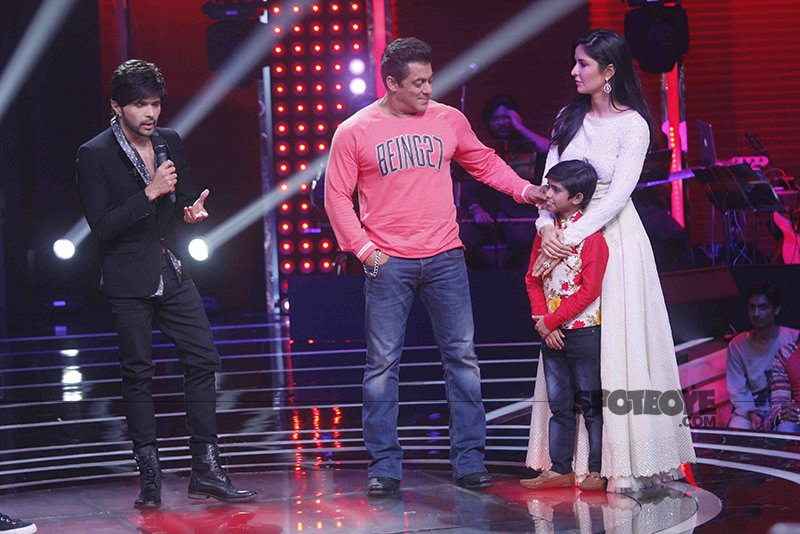 Himesh Reshammiya Salman Khan And Katrina Kaif On The Sets Of The Voice India Kids

It was a picture worth a million bucks as Katrina fed Sultan. The goat did not lose even a minute to chomp off the cashews right out of Katrina's hand. Jay, known to be spontaneous captured this moment by adding, "I want the goat's kids to also know and remember that Sultan ate from Katrina Kaif's hand making everyone present here extremely jealous."

Well, lucky SULTAN, we'd day!



Image Source: Manav Manglani