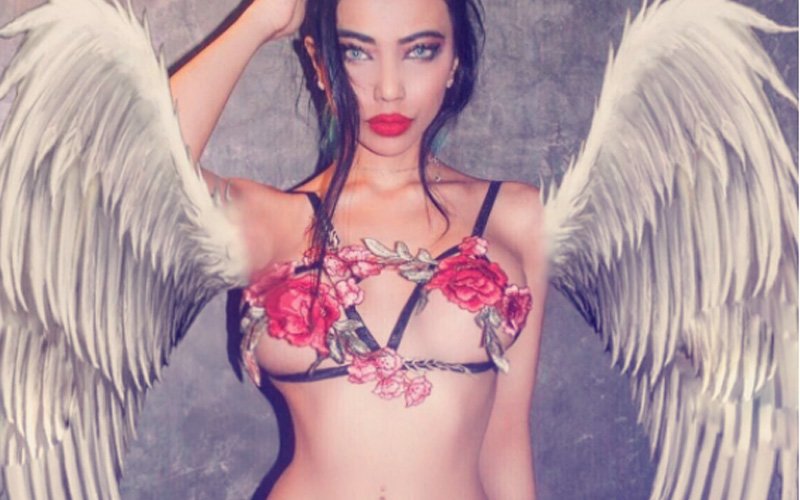 Your browser does not support the video tag.
Sakshi Chopra has been daring and raring to go nude on social media from time to time. Her latest post on social media has taken her fans by storm in a see-through outfit of sorts
Sakshi has also seen sporting wings like a bird, which signifies that she doesn't care about anybody's reaction.

Just a few days back, Sakshi had stripped on social media.

The 19-year-old, who is the great granddaughter of legendary film and television director, late Ramanand Sagar, is quite a sensation on the Internet and has a major fan following.


What she had managed with her last bold post, she has managed to do it again with this one. Her latest post is yet again grabbing attention. The social media star has gone topless this time and has used Snapchat filters to cover the bare minimum.

We wonder what the Sagars think about Sakshi.


Image Source: Instagram/sakshichopraa