Shabana Azmi Calls Soumitra Chatterjee's Demise A 'Rude Reminder That Even The Greatest Have To Go' - EXCLUSIVE
Shabana Azmi mourns the death of her co-star, late legendary actor Soumitra Chatterjee. Says she was filled with a sense of unreality when news of his death reached her.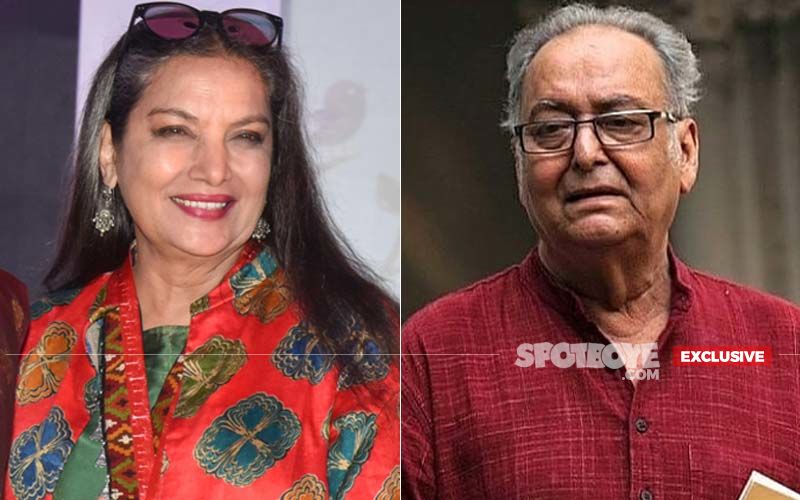 Shabana Azmi is currently in Budapest shooting for Steven Spielberg's webseries. She was filled with a sense of unreality when news of Soumitra Chatterjee's death reached her. "It was a rude reminder that even the greatest have to go. I had the rare privilege of playing both his wife and daughter. But then he had the rarest privilege of doing fourteen films with Satyajit Ray. I was in a film group that was honoured at the prestigious George Pompidour Centre in Paris sometime in the 1980s and it was so incredible to watch the adulation showered on him by French fans."
Shabana was struck my Soumitrada's modesty. "In Paris they called out to him as Apu (from Stayajit Ray's Apur Sansar) and Amal (from Ray's Charulata) and rushed to get photographed with him. Soumitrada seemed to to take it all in his stride and said modestly, 'It's because Ray made these characters so memorable that I'm reaping the benefits.' I was amazed at how lightly he wore his fame. You see the same modesty in Lata Mangeshkar and Steven Spielberg."
ALSO READ: Soumitra Chatterjee No More: Amitabh Bachchan, Aamir Khan, Rajkummar Rao Pay Heartfelt Tributes
The end came inevitably.
Sighs Shabana, "I was in touch with his daughter the last few weeks and am deeply saddened by his death. I had hoped and believed he would recover .He will be missed greatly. But his great work will live on forever."
Image Source: Instagram/soumitrachattopadhyayo, deccanherald