Shah Rukh Khan REACTS To Pathaan Facing Boycott Calls On Social Media, Says, 'Duniya Kuch Bhi Kar Le, Hamare Jaise Positive Log Zinda Hai'
Shah Rukh Khan in his inaugural speech at Kolkata International Film Festival 2022 indirectly addressed the controversy surrounding his film 'Pathaan'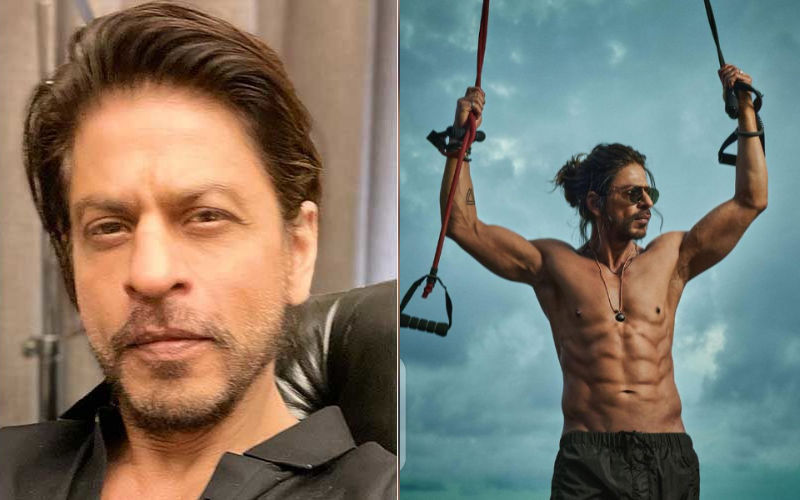 Bollywood superstar Shah Rukh Khan, on Thursday, attended the star-studded inaugural ceremony of the Kolkata International Film Festival 2022. During its inauguration ceremony, he delivered a speech talking about the negativity that exists on social media. It seems like SRK in his speech indirectly addressed the controversy surrounding his comeback film Pathaan and criticism over the song 'Besharam Rang'. His film has been facing boycott calls on social media just like Aamir Khan's 'Laal Singh Chaddha.'
Speaking on the sidelines of the festival, the Raees actor said, "The collective narratives of our times are shaped by social media. Contrary to the belief that the spread of social media will affect cinema negatively, I believe cinema has an even more important role to play now. Social media is often driven by a certain narrowness of view that limits human nature to its baser self. And its somewhere that negativity increases social media consumption and thereby increases its commercial value as well. Such pursuits enclose the collective narrative making it divisive and destructive."
ALSO READ
:
Pathaan FIRST Song Besharam Rang OUT: Bikini Clad Deepika Padukone, Shirtless Shah Rukh Khan Ooze Hotness, Wow Fans With Their Sizzling Chemistry
He concluded his speech by saying, "And I have no objection in stating that duniya kuch bhi kar le, main aur aap log aur jitney bhi positive log hain sab ke sab, zinda hain (me, you all and all the positive people are alive)." Notably, he ended his speech using 'zinda hain' in the style of his character from Pathaan and the huge crowd started cheering up for the actor.

For the unversed, Madhya Pradesh Home Minister Narottam Mishra from BJP has raised an objection to the song Besharam Rang alleging it showed a "contaminated mindset." He also demanded a ban on its release in the state. BJP leaders claimed that in the song Deepika Padukone wore an orange-coloured revealing outfit and this colour resembles the saffron that is sacred in Hinduism and is the main colour of the BJP party.