Shahid Kapoor and Kareena Kapoor parted ways long ago. They have now moved on in their personal lives and are happily married to Mira Rajput and Saif Ali Khan respectively. Now, during a recent interview, Shahid has challenged Saif.

Shahid has challenged Saif saying that he will grow his beard longer than what Saif is sporting right now for his upcoming film, Hunter. When asked, 'What's with the big beard?', Shahid laughingly said, "Saif's beard looks bigger than my beard, thoughI am still waiting for it to get to that length, it looks really good. This is for Arjun Reddy, a remake of the South film called Arjun Reddy which I am doing."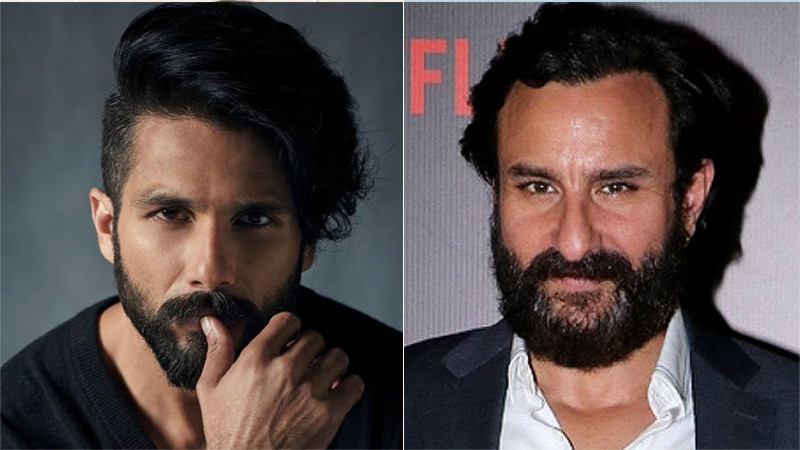 Shahid Kapoor And Saif Ali Khan

Prodded further if Shahid will beat Saif at the facial hair game, Kapoor said, "I might just get there, watch out Saif." Well, that's quite a statement from Shahid for the Nawab Of Pataudi. But we are sure, it was all in jest. After all, the two stars grew really good friends ever since they worked together for Rangoon (2017).
Shahid, on the personal front, is all set to become father again. Mira, who is in her third trimester, is expected to deliver any moment, and we are hoping to get the good news soon. Saif and Kareena are having a gala time at Maldives having a vacation. Their pictures have taken the social media by storm, since the past two days.