Shakuntala Devi: Vidya Balan The Genius Announces The Release Date With A Math Equation – Can You Solve It?
Vidya Balan announces her upcoming film, Shakuntala Devi's release date but instead going mainstream, she announces it with a math equation. Will you be able to solve it? Watch the video to crack it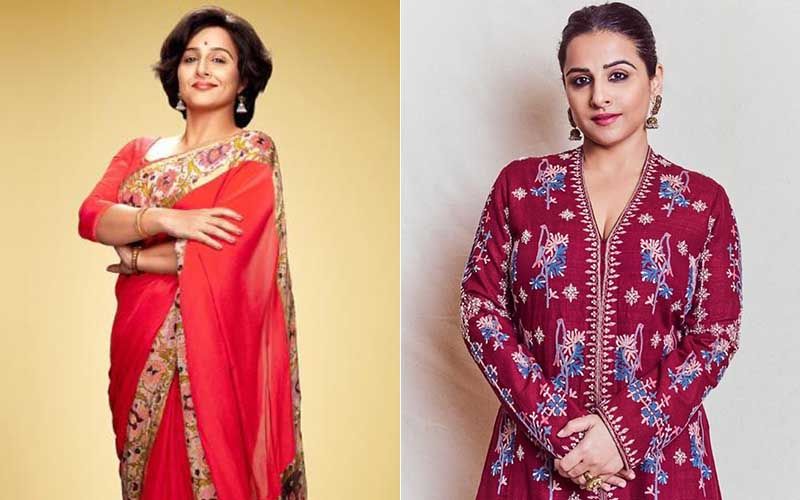 Vidya Balan is all set to take you on a mathematical world as she will essaying the role of Shakuntala Devi who is considered to be a genius mathematician and is popularly known as 'The Human-Computer.' On September, the actress shared the first look of herself in and as Shakuntala Devi and shared her excitement by saying, 'Excitement is multiplying each day! Time to dig into the 'root' of the mathematical genius' on her Instagram handle. However, during the revelation of her poster, the release date of the film was not announced. But now after a lot of calculations, Vidya has finally announced it but through math equation.
Since Vidya will be playing the role of a math genius, she first puts up a math equation and asks the viewers to answer it as there were too much of calculations, she then asks them with the help of emojis. However, Vidya bends the knee and lets it go as she announces the release date at the end of the video which is May 8, 2020. While sharing the video on her handle, she wrote, "Get ready to be enamoured by her wit, charm & of course, genius! Watch the video to know when #ShakuntalaDevi is coming to theatres near you! @sanyamalhotra_ @senguptajisshu @theamitsadh @directormenon @sonypicsprodns @abundantiaent @ivikramix @sonypicturesin" Watch the video below:
Meanwhile, the film also stars Sanya Malhotra, Amit Sadh and
Jisshu Sengupta who will be essaying the role of Shakuntala Devi's husband
. While talking about Vidya, he said that the actress is very fun. "It is always fun to work with Vidya. When she is around on the set, there is no moment of boredom. We are always smiling and joking. Anu Menon, It's been great working with (the director)! She's awesome! She knows what she needs," he was quoted saying to Newstrack.
Shakuntala Devi to release on May 8, 2020.