Shatrughan Sinha Breaks Silence On Dumping Wife Poonam! Reveals He Started Drowning In Female Attention: 'Maine Talaaq De Diya, In A Way'
Shatrughan Sinha made an appearance as a guest on the latest episode of Arbaaz Khan's talk show, The Invincibles, where he spoke about his life and career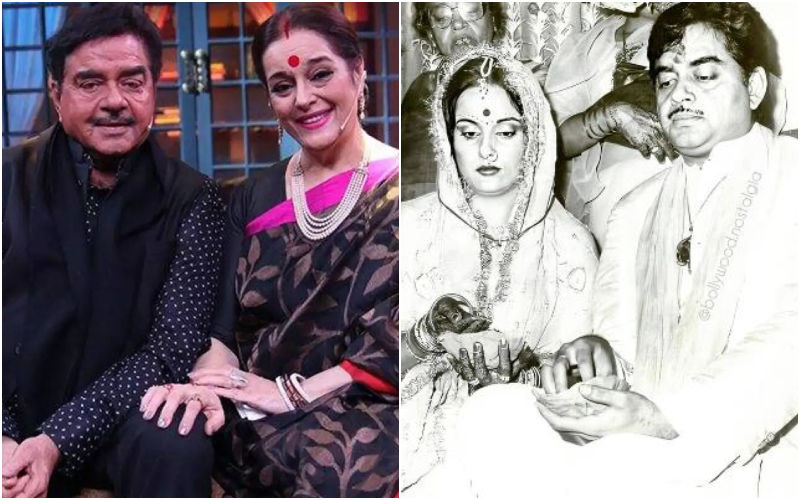 Actor Shatrughan Sinha has had an adventurous career and he has a plethora of insider stories to narrate. Interestingly, like his career, the veteran actor is also known to have an epic love story with his wife Poonam Sinha. Sinha met her for the first time on the train from Patna to Pune, where he was enrolled at the Film and Television Institute of India and 14-years later, the duo got hitched.

Sinha made an appearance as a guest on the latest episode of Arbaaz Khan's talk show, The Invincibles, where he spoke about his life and career.
Recalling his past, the actor said that his family, especially his father was against his decision to study acting at FTII. Being in an emotional state, he left home, and in the train to Pune, he spotted a 'pretty girl' sitting near him, however, he was also in tears for same reason.
He said, "It felt like a Godsend. We had no idea what was in store for us. I had no idea that I would study acting, struggle, then become a star, and remain in touch through all of this, until one day…"
Arbaaz noted that Shatrughan and Poonam Sinha weren't in touch three years before they decided to tie the knot. Shatrughan said, "Yes, we had stopped talking. It was my decision. It was thought at the time that there was something else happening in my life, but I wouldn't want to dwell on that. But it was my fault, I was looking for an exit strategy, and one day, I told her, 'You're too good for me, and I can't be with you'."
He continued, "It was my mistake. I got carried away, I became a victim of stardom. I used to think that no woman would ever be interested in me, and then, when they were, it's human nature to lose control. Maine talaaq de diya, in a way… We completely cut off all contact, but I would come to know that she was enquiring about me, and my well-being. She would ask my staff to take better care of me, to feed me properly."
ALSO READ | SHOCKING! Bigg Boss Fame Pooja Mishra Accuses Shatrughan Sinha And Wife Poonam Of SEX Scandal, Says, 'Meri Virginity Bechkar Star Bani Sonakshi Sinha'
In an old interview, Sinha had implied that he has been disloyal to his wife and had also expressed his regret about not being able to do anything about the female attention he was getting.
Image Source: Instagram