Shekhar Kapur Reveals He Is Dyslexic; Shares, 'I Compensated My Dyslexia By Imagining Everything Visually'
Shekhar Kapur recently took to Twitter to reveal that he was diagnosed with dyslexia and was thankful he didn't have to go to special schools that restricted his creativity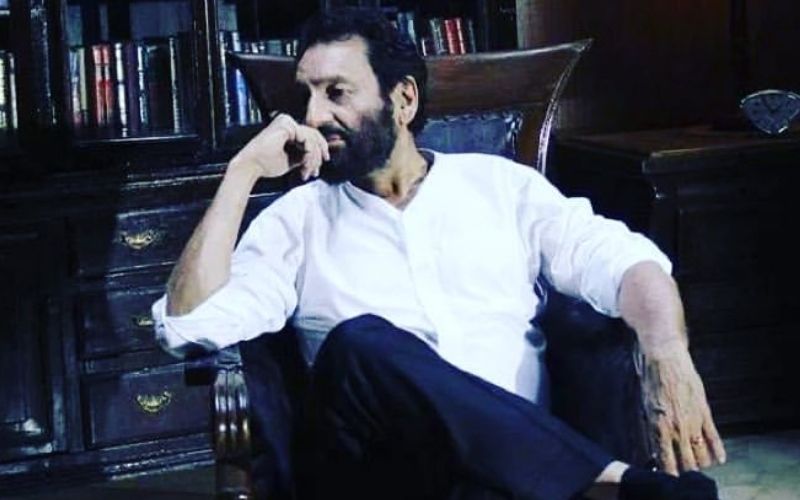 Over the course of his career, filmmaker Shekhar Kapur has entertained the audience with movies like Mr. India, Bandit Queen, The Four Feathers and many more. Having a huge following on his social media, Kapur often takes to his official handles to talk about the life lessons he has received. He recently took to social media and revealed how he is completely dyslexic. He went on to share that he has been searching for artists and musicians who are suffering from dyslexia as well.
Lessons of Life : I'm completely dyslexic. And finding more and more artists poets musicians suffer from dyslexia too. Are you?

With #AI I've developed a love for visual mathematics, but in school developed a hatred for Maths…ofcourse ! With #dyslexia numbers made little sense

— Shekhar Kapur (@shekharkapur) May 8, 2023
Lessons of Life : I am completely dyslexic and have intense ADD. I don't know what else! Thank God there were no special schools for kids like me when I was growing up. They would have beaten out all the rebellion in me. Certainly would not have made any films. Or been creative.

— Shekhar Kapur (@shekharkapur) December 27, 2018
Lessons of Life : I compensated for my dyslexia by imagining everything visually. Or as rhythm and tonality. Explains my love for the visual arts and music. I even remember telephone numbers as musical rhythms. How did someone like me ever become a Chartered Accountant? #dyslexia

— Shekhar Kapur (@shekharkapur) May 10, 2023
On the work front, Shekhar's last directorial venture was 'What's Love Got to Do With It'. Starring Shabana Azmi, Emma Thompson, Lily James, Shazad Latif, Sajal Aly, Oliver Chris, Asim Chaudhry, Jeff Mirza, Alice Orr-Ewing, and Rahat Fateh Ali Khan, the movie was released in 2022. He is currently working to make an Indian Harry Potter. It is being said that the project will be an equivalent to the original franchise.
Image Source: Instagram