Shekhar Suman Meets Late Sushant Singh Rajput's Father At His Patna House; Son Adhyayan Says, 'My Father Knows The Pain Of Losing A Son'
Speaking about his father Shekhar Suman's visit to Sushant Singh Rajput's Patna house, Adhyayan Suman said, 'My father knows the pain of losing a son'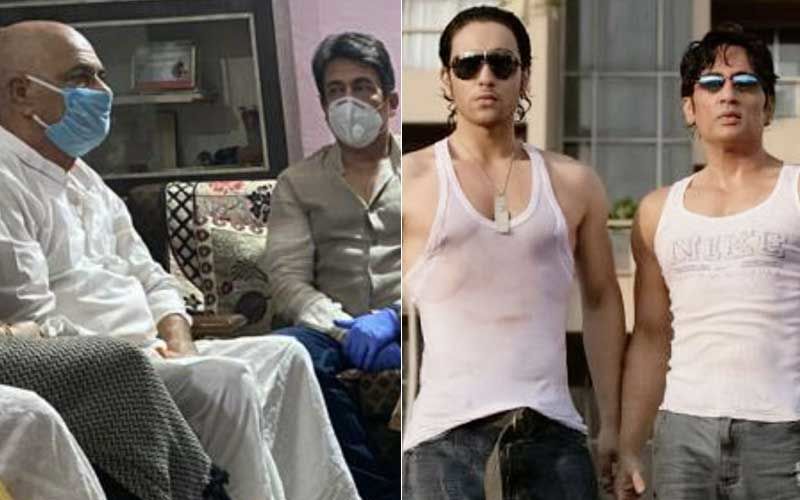 Sushant Singh Rajput's untimely demise has left everyone shocked and shattered. His family and friends are still mourning his demise and can't come to terms with the fact that he is no more. Recently Nana Patekar and Shekhar Suman paid a quick visit to Sushant Singh Rajput's family at his Patna abode to offer their condolences. Shekhar Sumar met the late actor's father at his Patna home and even spoke to the media. Ever since Sushant ended his life, Shekhar has been asking for a CBI probe into the actor's death. Not only that, he even initiated #JusticeForSushantForum.
Shekhar Suman's son Adhyayan Suman is now concerned about his daddy who went to meet SSR's family in this deadly environment of Coronavirus. But on the other hand, he is proud of his dad's decision to meet the late actor's family. Speaking to Times Of India about Shekhar Suman meeting SSR's family in Patna, he said, "In today's time I wouldn't have let my father travel since it is so scary out there but I do understand that it is coming from a space where he has lost a son. When I was young I lost my brother Aayush and I think that's where it is coming from. My father knows the pain of losing a son; I think it is the most difficult thing for a parent to go through."
He further added, "Somebody has to support somebody, you can't just say that life moves on. As much as we can do, we will make the efforts. My father just wants an enquiry, what's wrong in that? If that is sorted and everything comes clean then everything is clean. I am pretty sure about what he wants to do. He has taken an extra step today to go out there, which is very credible on his part. Hats off to my father!" Earlier, Shekhar Suman had revealed that just like Sushant his son Adhyayan Suman too, has had suicidal thoughts.
Adhyanan Suman concluded saying, "It is outstanding for my father to go and help some unknown. He never personally knew Sushant, neither there is any personal agenda here; it is all on humanitarian ground. Everyone just tweeted, no one did anything. RIPs and all done, it has become like a fashion now to write a couple of emotional line even if they don't mean it."
Images Source: instagram/adhyayansuman