Bollywood actress Shilpa Shetty Kundra can heave a sigh of big relief! As per the latest reports, on Monday, a sessions court in Mumbai has dismissed a petition filed against a magistrate's order discharging Shilpa in the 2007 obscenity case over Richard Gere kissing her at a public event. For the uninitiated, during an AIDS awareness program held in Rajasthan, Richard kissed Shetty on her cheeks in order to spread a message that kissing would not lead to the transmission of HIV.
Later, a case was registered against Richard and Shetty under sections 292, 293 and 294 of the Indian Penal Code, section 67 of the Information Technology Act, and sections 4 and 6 of the Indecent Representation of Women (Prohibition) Act, 1986. Now, as per the latest update on this, the session court upholds the order discharging the actress. Additional sessions judge SC Jadhav rejected a plea filed by the MRA Marg police challenging the magisterial court order.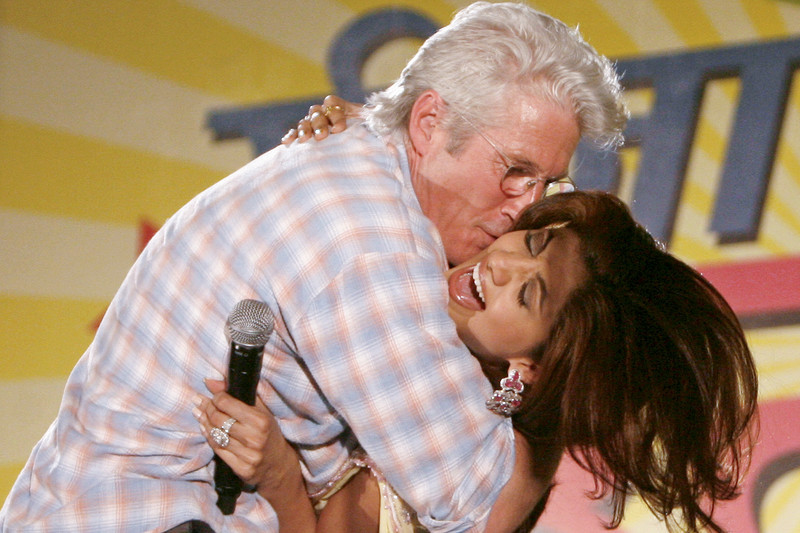 Last year in January, Shilpa Shetty was discharged from the case after metropolitan magistrate Ketaki Chavan observed that the charges levelled against her were groundless. In its order, the court said, "On reading the complaint, it seems that the present accused i.e. Shilpa Shetty is the victim of alleged acts of accused No. 1 (Gere)." In her plea, the Dhadkan actress called herself a victim of malicious proceedings and harassment. She said she would file a separate proceeding against the complainant for initiating a false case.
ALSO READ: Shilpa Shetty-Richard Gere KISSING Case: Bombay HC Seeks Reply On Actress's Plea Seeking Quashing Of Case Filed Against Her-Report

Earlier this year, the Bombay High Court sought the Maharashtra government's reply to the petition filed by Shilpa Shetty in reference to Richard's kissing incident.