Shilpa Shetty's Hungama 2 Release Will Not Get Affected Due To Current Controversy; Producer Ratan Jain Has THIS To Say
Hungama 2 marks Shilpa Shetty's return to a full-fledged acting role after 14 years. The movie is set to release tomorrow. The producer of the film recently revealed if the movie's release will get affected due to the current controversy. Read on!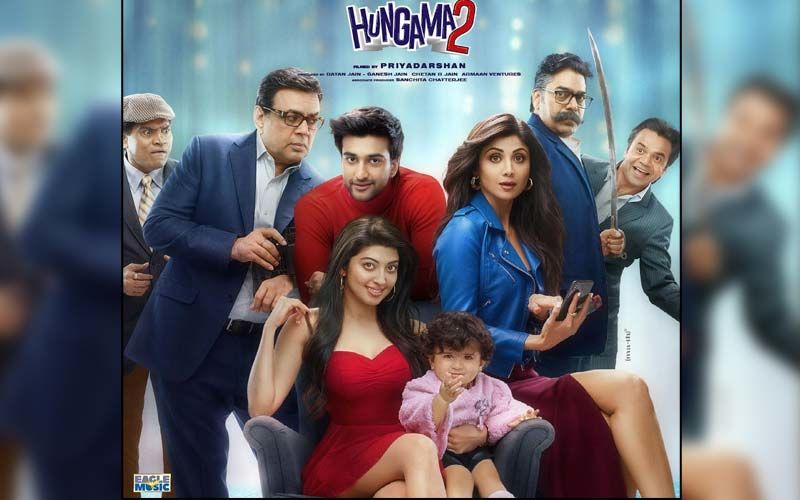 Shilpa Shetty Kundra is set to return to the silver screen in an entertainer titled 'Hungama' and the film is scheduled to be released this week on Disney Plus Hotstar. Now, with the on-going controversy surrounding Shilpa Shetty's husband, many have been wondering if it will affect the release of the film. Film's producer Ratan Jain clarified it in a recent interview.
Speaking to News18, he said, "Why should any of this interfere with the release of Hungama 2? It's her husband, not Shilpa, who has been booked. She is one of the artists in the film and has completed all her work including the promotions. Even the investigative agency said that they have not been able to find any active role of Shilpa so I don't see why it should hamper our film. It is sad that people are dragging her name when she has nothing to do with it."
He added that they have made a good film and that the audience will see it not due to the controversy but for the content. The producer is confident about the film getting a positive response. He said, "We have made a good film with an honest intention. People will watch the film not because of the so-called 'Shilpa Shetty controversy' but because of its content."
Ratan also mentioned that the film is releasing as per schedule and nothing has been affected because of the entire situation. Apart from Shilpa Shetty, the movie also stars Paresh Rawal, Rajpal Yadav, Johny Lever, Pranitha Subhash and Meezaan Jafri. The trailer has received a great response from the audience.
Image Source:Instagram/ShilpaShetty