Shilpa Shirodkar Becomes The FIRST Bollywood Celeb To Get COVID-19 Vaccine; Actress Shares A Picture Saying 'Here I Come 2021'
Bollywood actress Shilpa Shirodkar, who is currently in Dubai, recently took to her social media and shared that she has been vaccinated against COVID-19. She is the first Bollywood celeb to get COVID-19 vaccine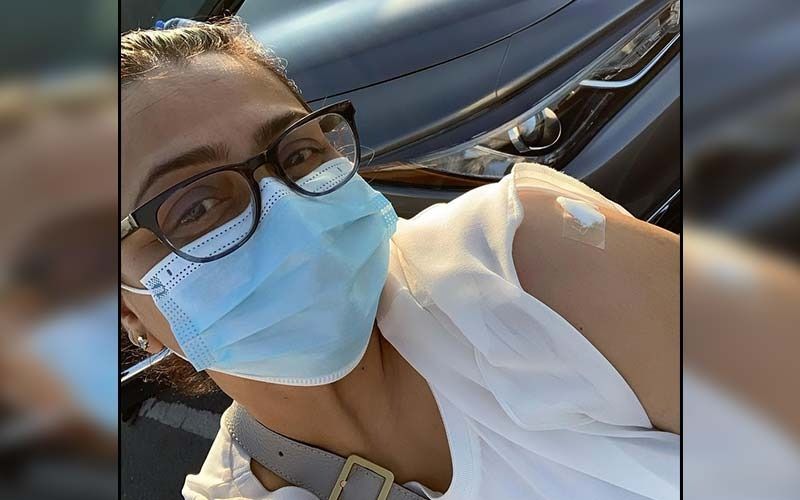 Several countries all over the world are prepping to begin the vaccination process against COVID-19 for healthcare workers, older citizens, politicians among others. In December 2020, U.S. President-elect Joe Biden received a COVID-19 vaccine live on television, and he assured Americans that there was nothing to worry about when they got vaccinated. Meanwhile, Bollywood actress Shilpa Shirodkar , who is currently in Dubai, recently took to her social media and shared that she has been vaccinated against COVID-19. She is the first Bollywood celeb to get COVID-19 vaccine.
Shilpa Shirodkar announced about receiving the vaccine against COVID-19 through a social media post, and shared a picture of herself on Instagram. In the selfie, she could be seen with a face mask on, and had a band aid over her arm. Sharing the snap, she wrote, "Vaccinated and safe !! The new normal .. here i come 2021 Thank you UAE."Check out her post below:
Shilpa Shirodkar is the elder sister of former Miss India and Mahesh Babu's wife Namrata Shirodkar. She is known for acting in various popular and hit films such as Gopi Kishan, Trinetra, Dil Hi To Hai, Hum, Aankhey, and others.
Image Source: Instagram/Shilpa Shirodkar