The Dadasaheb Phalke Award 2022 was organised at the Reliance Studio in FilmCity in Mumbai. Everyone possesses unique qualities, and Shivleeka Oberoi, who had last appeared in Khuda Hafiz (2020), Anushka Sen, who is an Indian television actress last appeared in Fear Factor: Khatron Ke Khiladi (2021), Faizan Ansari received 'Popular Face Of The Year', who has worked with Salman Khan's sister Shweta Rohira for a magazine called Fashionistaa, and Dipika Kakar, who was the winner of Big Boss 12, were nominated for the same. Faizan Ansari, is the one who is known to be involved in controversies such as the Big Boss 16 contestant Sajid Khan and Sherlyn Chopra controversy is delighted to have taken back home the recognition and fame.
The Dadasaheb Phalke Award is India's one of the most valuable awards in the field of cinema. It is annually presented at the National Film Awards ceremony by the Directorate of Film Festivals, an association set up by the Ministry of Information and Broadcasting. The recipient is praised for their "outstanding contribution to the progress and advancement of Indian cinema" and is selected by a board consisting of prominent personalities in the Indian film industry.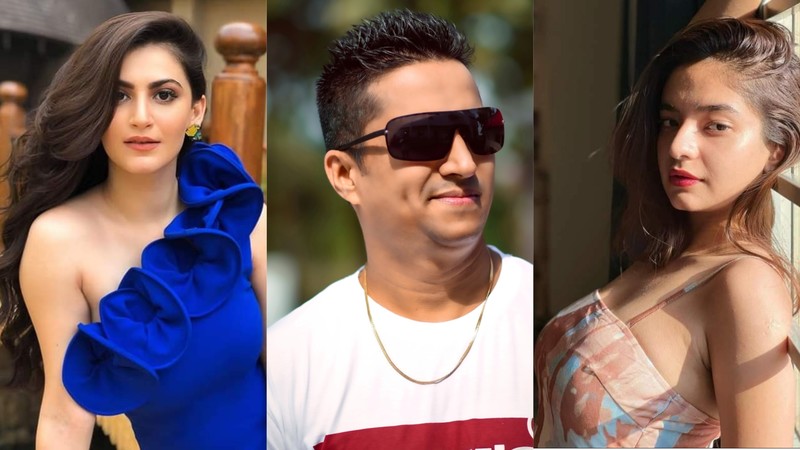 The award comprises a Swarna Kamal (Golden Lotus) medallion, a shawl, and a cash prize of ₹1,000,000 (US$13,000). The Dadasaheb Phalke Award is one of the most commonly recognised awards in the Indian film industry. The Dadasaheb Phalke Award has been granted to celebrities like Raj Kapoor, Lata Mangeshkar, Dilip Kumar, Rajkumar, Amitabh Bachchan, Rajnikanth, and many more. It was an evening full of glamour and pride, with many renowned celebrities present on the red carpet.
Faizan Ansari, whose name was used a lot of times with Big Boss 15 contestants Shehnaz Gill, Umar Riaz, and Asim Riaz controversy has claimed to be seen in an Amazon Prime show soon. The actor says, "I am honored that I have earned such a prestigious award in no time. At first, it was unbelievable for me and I pinched myself hard, yes it turned out to be real. I am elated and spirited to give my best to the people who have made me a renowned personality. Gratitude to all."
The latter is counted among those Indians who have gotten a chance to represent India in Dubai. It is worth it when people like them get awards.
Image Source: PR