SHOCKING! Bigg Boss 7's Sofia Hayat Hospitalised In UK Due To Fasting, Her Body Salt Levels Drop Dangerously Low, Actress Says, 'I Was Doing Body Cleanse Practice'
Model Sofia Hayat was recently taken to hospital due to extreme fasting after her body salt levels dipped dangerously low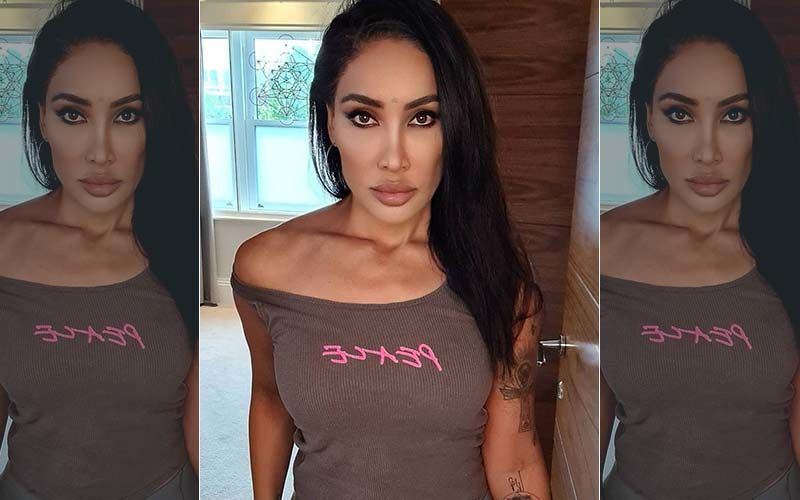 Actress-model Sofia Hayat, who is known for her stint in 'Bigg Boss 7' was rushed to hospital in the UK after she suffered a major health setback due to extreme fasting. The actress was hospitalized when her salt levels reportedly dipped 'dangerously low'. Sofia, who was observing a fast, fainted after shivering and feeling dizzy. In a recent interview, Hayat revealed that she was doing the body cleanse practice by fasting and that she did anema and during the purging process she lost a lot of salts and electrolytes from her body.
The actress went on to reveal that following her condition she had to break her fast. She also pointed out that this was not the first time she did this fasting practice, but she could not understand why this time she suffered like this. Back in 2014, Sofia Hayat had done a similar kind of fasting and was fine. Hayat also took a funny dig at expensive hospital bills in the UK and said she is glad that she has health insurance in the UK.

Sofia follows the ritual of fasting as a spiritual practice as she believes that it helps her to meet her 'previous births and realised that God is around her.' She also gave her health update via a post on her Instagram story and revealed she's doing fine now and is not fasting anymore.
Image Source: Instagram