SHOCKING! Deepak Tijori Was REPLACED By Shah Rukh Khan In Baazigar; Reveals Abbas-Mustan Went Behind His Back And Took Script To SRK
Deepak Tijori reveals 'Baazigar' was originally his idea but filmmaker duo Abbas-Mustan went behind his back and took the script to Shah Rukh Khan!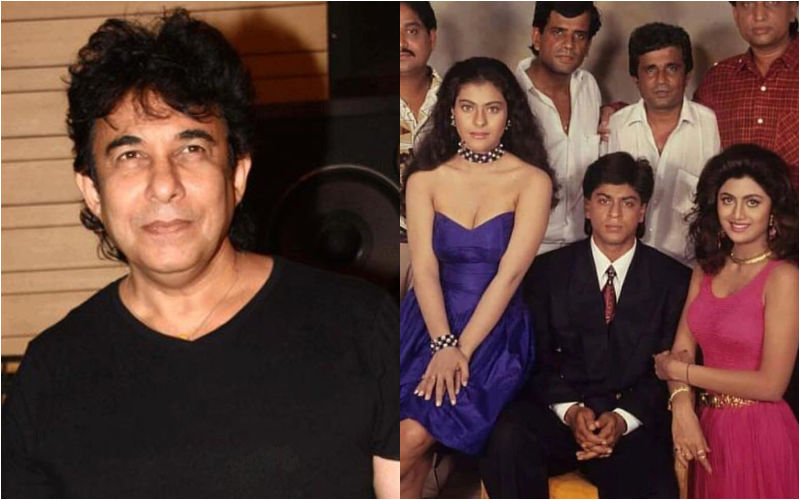 Abbas–Mustan's 1993 released 'Baazigar' starring Shah Rukh Khan and Kajol was a blockbuster and massive hit at the box office. The film saw SRK in the role of an anti-hero and the film proved to be a game-changer in Shah Rukh's career. But did you know actor-turned-director Deepak Tijori could have starred in place of Shah Rukh? Surprised right? In a recent interview, Deepak made this shocking revelation and even talked about how Abbas-Mustan went behind his back and took the script to SRK.
Speaking with Bollywood Hungama, he revealed that 'Baazigar' was originally his idea and that he had gone to the filmmaker duo Abbas-Mustan with the script. But he was shocked to find out that they went behind his back and took it to the Raees actor. He was quoted saying, "I had watched A Kiss Before Dying and I had narrated the whole script to Abbas-Mustan. They loved it. At that time I was doing good for myself and I said I want to play this bad guy because A Kiss Before Dying was about Matt Dillon being a bad guy."
ALSO READ: Deepak Tijori's Estranged 'Wife' Demands Rs 1 Lakh Per Month For Daughter Samara
He added, "He called me and said, 'banaate hain ye film (let's make this film)' and asked about the lead actress. I said we will have Pooja doing the double role, she will play both sisters. He had his own directors, but I said, 'no I have Abbas-Mustan on board." Deepak went on to reveal that he was left shocked when he met Pahlaj Nihalani who informed him that Abbas-Mustan approached Shah Rukh for the film and that they have different producers on board. He further narrated that Tijori called SRK and told him not to say yes to Abbas Mustan's offer yet.
Adding to this, Deepak Tijori said, "When I met Abbas-Mustan, they told me, 'Deepak ji galti ho gayi hai (We have made a mistake) We will compensate. We will do something together in the future."
On a related note, Baazigar starred Shah Rukh Khan and Kajol in lead roles, while Raakhee, Shilpa Shetty, Dalip Tahil, Siddharth Ray, and Johnny Lever played supporting roles. The film was released on 12 November 1993 and was declared a success at the box office with a worldwide gross of Rs. 320 million.