SHOCKING! Nawazuddin Siddiqui's Estranged Wife Aaliya Accuses Actor Of Rape; Says, 'Made Me Weak From All Sides'- WATCH
Aaliya has taken to social media to reveal that she has filed a police complaint, with proofs, against Nawazuddin Siddiqui for allegedly raping her in Versova police station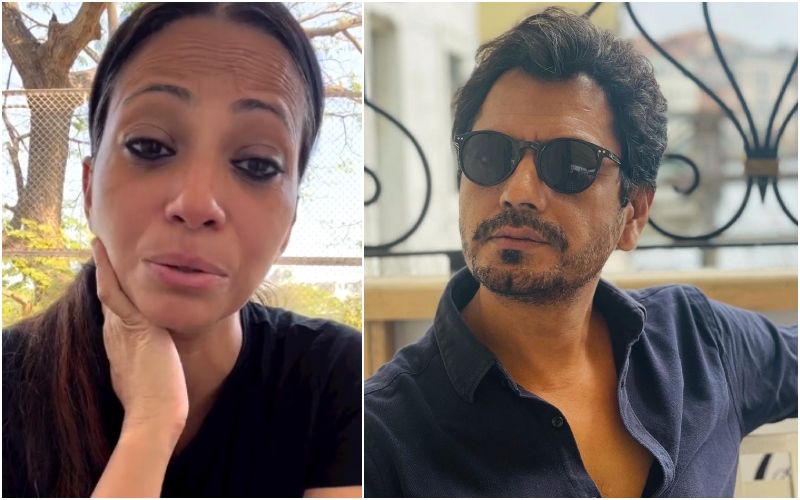 The messy separation between Nawazuddin Siddiqui and his estranged wife Aaliya has been taking new turns every-day. While he has maintained silence on the whole ordeal, she and her lawyer Advocate Rizwan Siddiquee have been washing the estranged couple's dirty laundry in public. In a new development to their case, Aaliya has taken to social media to reveal that she has filed a police complaint, with proofs, against Nawazuddin Siddiqui for allegedly raping her, at the Versova police station.
On Friday afternoon, in an emotional video, Aaliya spoke about how Nawaz has been a horrible father to their kids Shora and Yaaani. She opens up about how Nawaz has been misusing his fame and power to separate her from her kids. She went on to reveal that the actor has made her weak from all sides, that she is struggling financially as well. Sharing the video on Instagram, she wrote, "एक महान एक्टर जो महान इंसान बनने की कोशिश किया करता है अक्सर! उसकी बेरहम माँ जो मेरे मासूम बच्चे को नाजायज़ बोलती है और ये घटिया आदमी चुप रहता है- वर्सोवा पुलिस स्टेशन में कल ही इसके ख़िलाफ़ रेप की शिकायत (प्रूफ के साथ) दर्ज कराई है। कुछ भी हो जाये इन बेरहम हाथों में अपने मासूम बच्चों को नहीं जाने दूँगी।"
ALSO READ: 'Nawazuddin Siddiqui CANNOT Get Full Custody Of His Kids,' REVEALS Actor's Estranged Wife Aaliya's Lawyer Rizwan Siddiquee
Take a look at the video:
According to allegations made by Aaliya, she has accused Nawaz and his mother of domestic violence. She went on to state that they have been restricting her provision of food, a bed, and a bathroom. She had also shared a video on her social media handle, where she could be seen sleeping on the living room sofa along with her kids.
For the unversed, Aaliya aka Zainab is Nawazuddin's second wife and the couple got married in 2011 and have two kids together. In 2020, Aaliya filed for divorce from Nawazuddin and accused him of infidelity and domestic violence. However, they had later reconciled.