So, Ajay Devgn goes all out to promote his Diwali gift Golmaal Again. But is he aware (as he vacations in Goa) that the producers of his upcoming Golmaal Again (Reliance, Rohit Shetty) have driven the public crazy from yesterday?

The public is mystefied that what has led to the Advance Bookings in most multiplexes being virtually CLOSED for Golmaal Again, ever since they went online to book tickets or flocked to the theatre windows to get them.

Quite a few multiplexes till the time of going online had opened barely one Audi which means just 4-5 shows of Golmaal Again in contrast to at least 12 (approx) which Ajay would have ideally got, had he and Golmaal Again's producers not tried to upset the apple-cart of Aamir Khan's Secret Superstar- which released today, a day ahead of Golmaal Again. We eliminate him from the previous sentence if and only if he has not endorsed Reliance and Shetty's (obstinate) decision.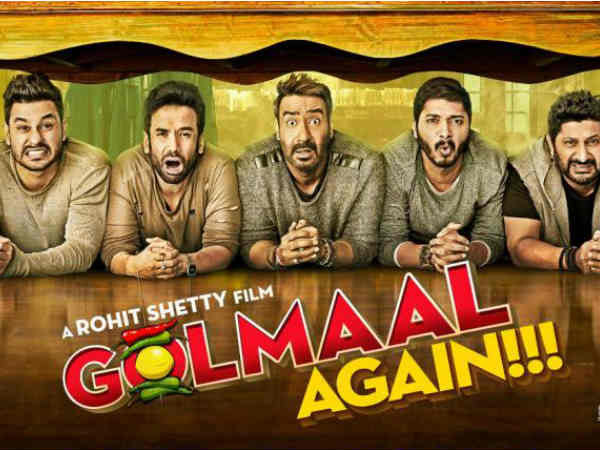 Golmaal Again Poster

Ab hua yeh hai ki, Team Golmaal Again wants the multiplex ratio to tilt in favour of their product, so much so that they were not willing to settle for anything less than 70 per cent- which implies that they told the multiplexes to give only 30 per cent shows to Secret Superstar.

On the other hand, Mr Khan has not created any drama or fuss. He is sitting pretty, at least so far, with multiplexes strongly believing that Secret Superstar and Golmaal Again should get equivalent number of shows.

A friend of Ajay tried to tell us that things have been sorted and we should rather celebrate the spirit of Diwali.

A source, however, said, "What is happening was the last thing that should have happened on the auspicious occasion of Diwali. Diwali par logon ko gile shikve bhool jaane chahiye, yahan Bollywood mein toh ek nayi jung shuru ho chuki hai.

But who can explain to B-Town which has now virtually become a stage of egos?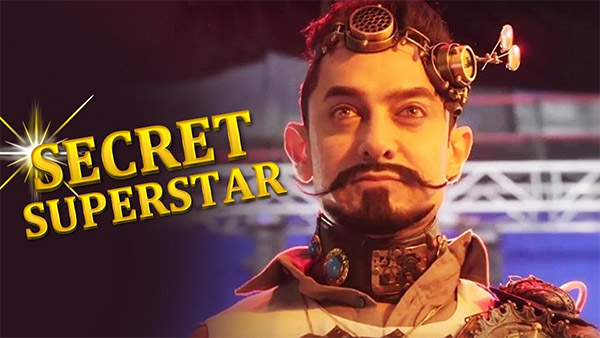 Secret Superstar Poster

Ajay's friend finally added, "Tonight, all the shows will open."

Let's see what happens tomorrow. Till then, bhaiyon aur behno who are fans of the Golmaal franchise, if you are okay with the timing and the seat of the Golmaal Again show that your nearest multiplex is offering you, theek hai. Warna do your Laxmi Pooja and go to sleep. Subah uthkar sochna where and how you'll see Golmaal Again.

At the time of going online, a source from PVR told SpotboyE.com, "Team Golmaal is finally realising that if they do not relent, we will be compelled to eventually give away more shows to Aamir."

Oh God! Ismein to chit bhi Aamir ki hoti aur pat bhi!

Anyway, we are not siding any film in question, neither Secret Superstar nor Golmaal Again. May the better one win!
Image Source: Twitter/GolmaalAgain/SecretSuperstar